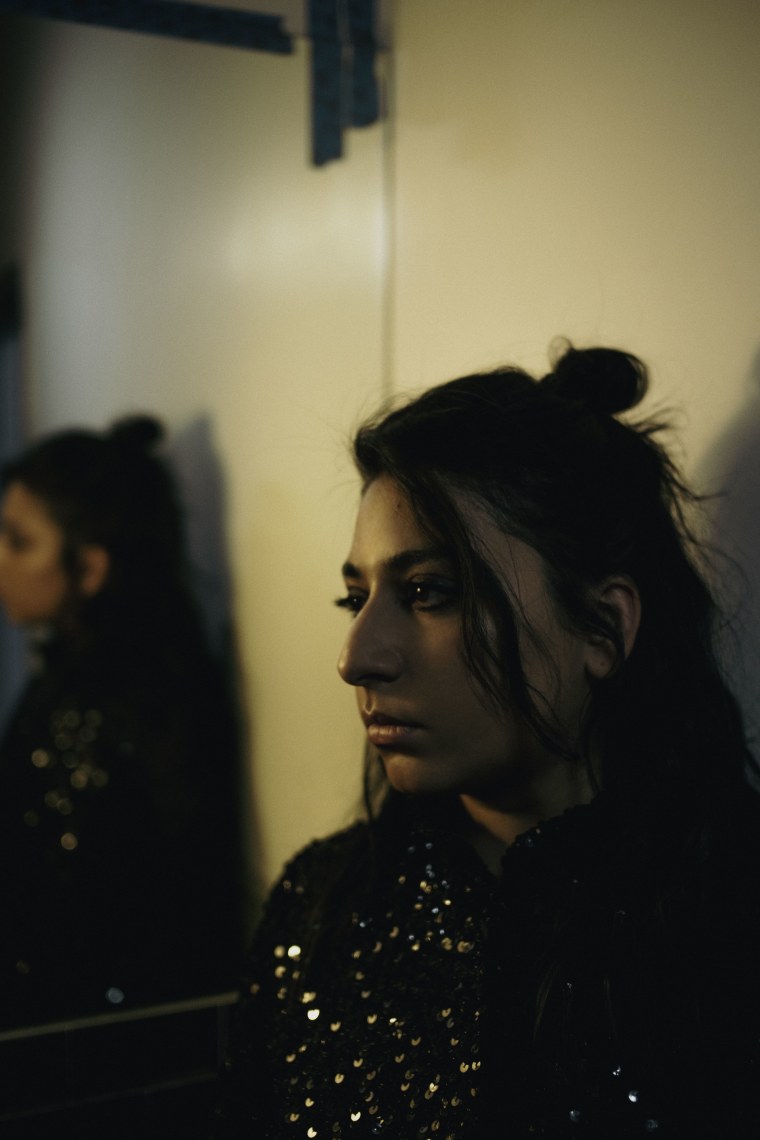 This weekend, Arooj Aftab is vying for two Grammys: the vaguely offensive Best Global Music Performance award (for "Mohabbat") and the highly coveted Best New Artist award. Fittingly, the Brooklyn-based Pakistani singer has released two tracks today for Spotify Singles' Best New Artist series: a cover of Rosalía's 2018 hit "Di Mi Nombre (Cap.8: Éxtasis)" and a rework of "Baghon Main," the opener of her own 2021 album, Vulture Prince.
Aftab's "Di Mi Nombre" cover puts a slight sufi spin on the song without erasing the flamenco roots of Rosalía's original. "I've always felt a very strong kinship to flamenco music, and recently having visited the south of Spain, even more undeniably so," she explains. "It's always been in my periphery to make something with that energy. The driving rawness of the palmas, the haunted vocals. Very much my vibe. The opportunity to cover a previous Best New Artist pointed me directly to Rosalía. And while it was a very ambitious choice, I had a great time versioning this song!"
For her "Baghon Main" redux, she drops Darian Donovan Thomas' violin from the track for a more streamlined version based around Maeve Gilchrist's heavenly harp playing. "'Baghon Main' paints a picture of a park or garden connected to one's childhood, complete with swings swinging," Aftab writes. "It's a very melancholic and nostalgic song, thinking of a moment that was once innocent and beautiful, that is now hazy in the memory and on the verge of being forgotten."
Last month, Aftab shared "Udhero Na," a new single featuring Anoushka Shankar that will appear on Vulture Prince (Deluxe Edition), which arrives June 24 on Verve.
Listen to both new singles below.