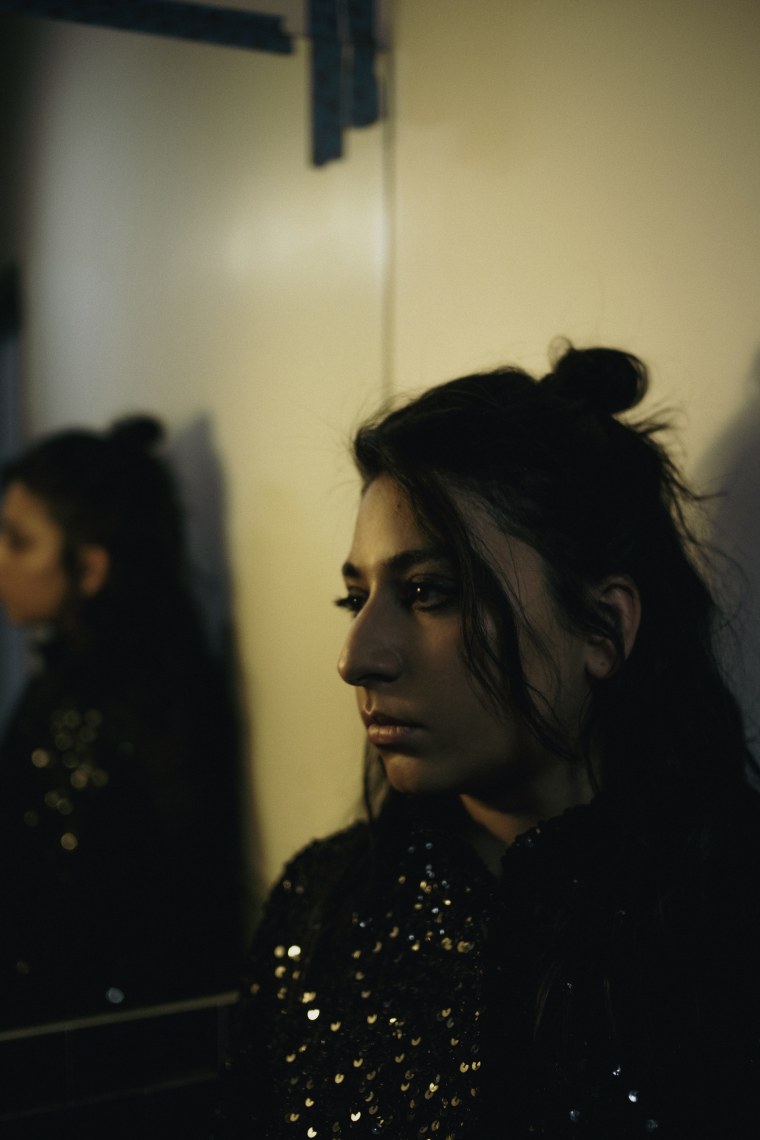 Arooj Aftab announced in December that she had signed with Verve following the breakthrough success of her third studio album, April 2021's Vulture Prince. Now the Brooklyn-based, Pakistani, neo-sufi singer-songwriter has announced a deluxe, expanded version of the record, due out June 24 on Verve, and shared its first new single, "Udhero Na," featuring Anoushka Shankar on sitar and Maeve Gilchrist on harp.
Aftab wrote the "Udhero Na" — whose title translates to "please undo" — more than 15 years ago, but its current iteration is an updated version. The featured instrumentalists emphasize the mournful tension in her voice as she begs a former lover to release her from their shared memories.
"'Udhero Na' has been one of my dearest songs, written in 2005 and never released, played live on and off over the years," she says. "I've always held it close to my heart and am so happy to release it finally! It describes a very unique and fleeting emotional moment, a super underrated feeling. When the thought of someone from a very old and 'passed' relationship just pops into your head as you go about your present day to day."
Along with Shankar and Gilchist, Vulture Prince (Deluxe Edition) will feature contributions from Badi Assad, Jamey Haddad, Bhrigu Sahni, Kenji Herbert, Lady Jess, Jarvis Benson, Malcolm Parson, Jorn Bielfeldt, Shazhad Ismaily, Juliette Jones, Mario Carrillo, Petros Klampanis, Nadje Noordhuis, Gyan Riley, and Darian Donovan Thomas.
Listen to "Udhero Na" below.