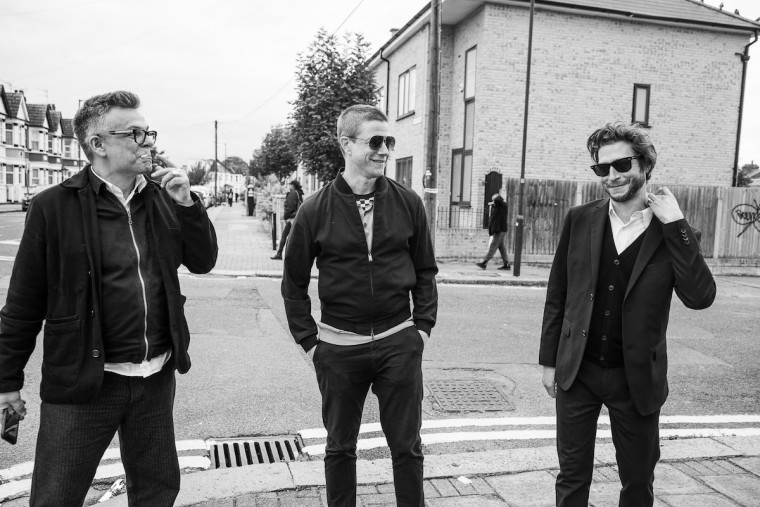 Last week Interpol announced details of new album The Other Side of Make-Believe and shared new song "Toni." That single came with a video directed by Van Alpert and today the band have dropped another new song with a second video from the director. In the stylish clip lead singer Paul Banks takes on the role of a mysterious figure tracking a young naked couple who attempt to run away from the car he is driving. Check it out below.
In "Something Changed," part 2 of our short film with Van Alpert, reality and reverie converge and our two lead characters find themselves in a kind of dream state — being pursued inexorably by an ominous figure (played by myself)," Banks said in a statement. "The lives of the three are intertwined in a nebula of fear, retribution, desire, and defiance."
Director Van Alpert added: "Paul and I like the idea that Something Changed would be like a dream. It's as if our two main characters wake up from what happened in Toni and their lives are irreparably different. They are now on the run from some dark force that is a bit more primal and encroaching."
The Other Side of Make-Believe, Interpol's seventh studio album, is out July 15 via Matador. It is the follow-up to 2018's Marauder. The band will soon hit the road for a lengthy set of live dates, including co-headlining tour with Spoon.