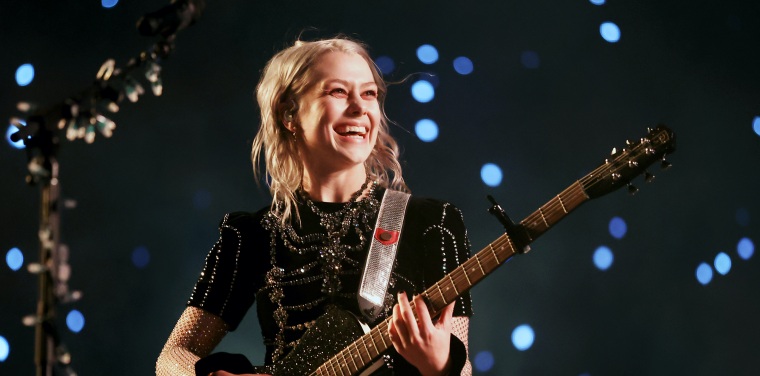 This post is sponsored by Unshackled Wines, official wine of VIP at Coachella. Create your own Coachella VIP experience at home by purchasing the Unshackled Coachella Bundle. The first 100 purchases will be gifted a FADER poster.
Phoebe Bridgers just performed her new song, "Sidelines," live for the very first time.
On Friday evening, the musician used her Coachella debut to play the track, which was made with Marshall Vore and Ruby Rain Henley for Hulu's upcoming adaptation of Sally Rooney's Conversations With Friends. It's the first time she's shared new material since her critically acclaimed 2020 album Punisher.
During her set, Bridgers also performed a number of songs from Punisher, and also had Arlo Parks come onstage to duet "Graceland Too" and "I Know the End" with her.
Read our cover story with Bridgers here and watch the live debut of "Sidelines" below.