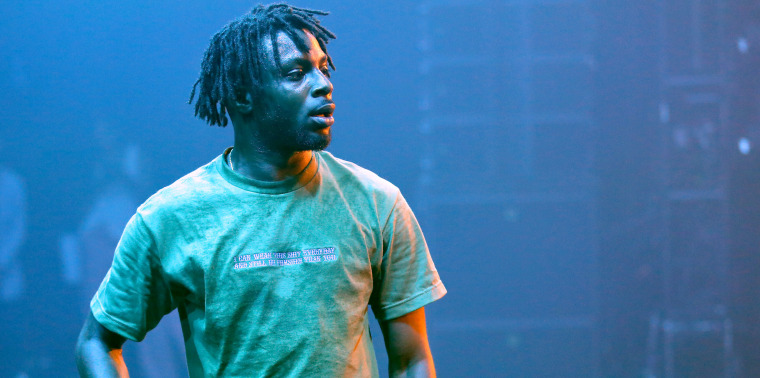 This post is sponsored by Unshackled Wines, official wine of VIP at Coachella. Create your own Coachella VIP experience at home by purchasing the Unshackled Coachella Bundle. The first 100 purchases will be gifted a FADER poster.
Isaiah Rashad addressed the speculation surrounding his sexuality for the first time during his Coachella 2022 performance.
On Saturday night, the Top Dawg Entertainment rapper kicked off his set by sharing a pre-recorded video culled from media reports and reactions to a leaked sex tape from earlier this year. Granted, the tape — which appeared to be an attempt to out him — led to many fellow artists and fans rallying around Rashad, as proven in several clips that were featured in the montage.
"The purpose of doing that was to embarrass him. However, that backfired. When his video leaked, his dreams and everything went up," as one person can be seen saying.
Towards the end of his set, Rashad also thanked his supporters for keeping him "alive these last couple months," saying that he appreciated all "the messages and all the positivity."
Watch clips of both moments below.