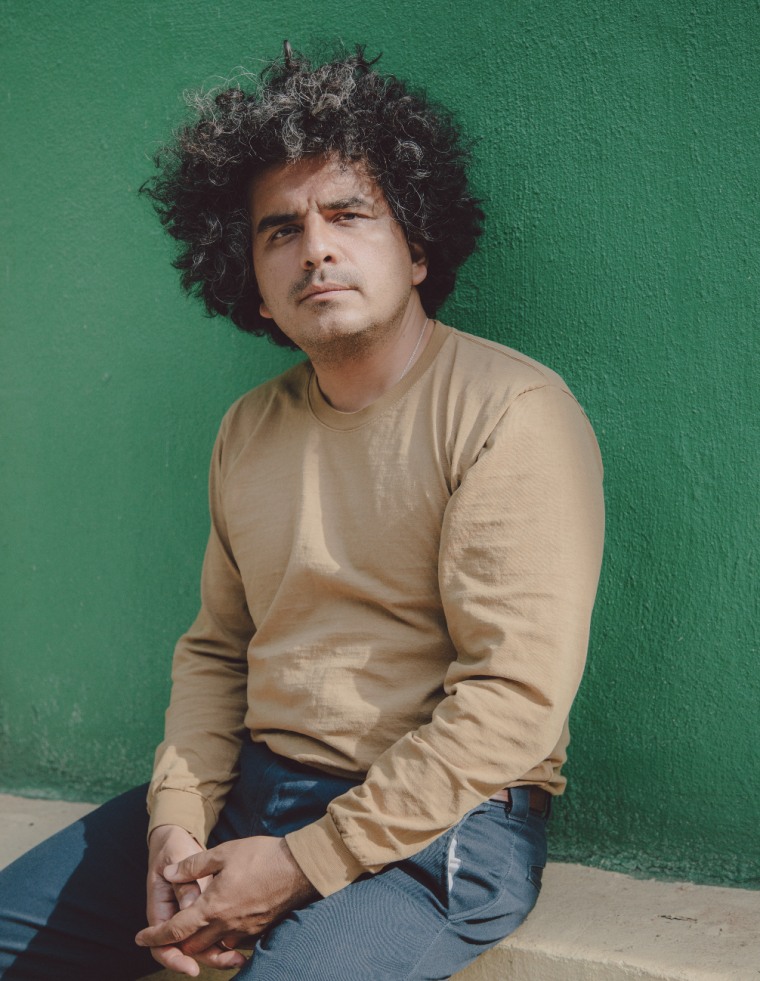 Roberto Carlos Lange (Helado Negro) is gearing up to head out on an international tour behind his October 2021 seventh studio album Far In, starting this Friday, April 22 with a special Kite Symphony performance in Marfa, Texas. In anticipation of his journey, he's shared a one-off single titled "Ya No Estoy Aquí," his first new music since Far In's release.
The new song is characteristically airy and warm, inviting the listener to pull up a chair in Lange's welcoming sonic world and stay a while. Its lyrics — sung entirely in Spanish and inspired by the Mexican indie film from which the track takes its title — deal with an existential crisis of self-knowledge in the most relaxed way possible.
"'Ya No Estoy Aquí' is a song about loneliness and alienation," Lange writes. "It's about being lost within yourself and not knowing who you are. Making this song was catharsis; it was a way to get this all out and feel the texture of new perspectives."
Watch the song's simple but poignant music video, directed by Neuderts, below.