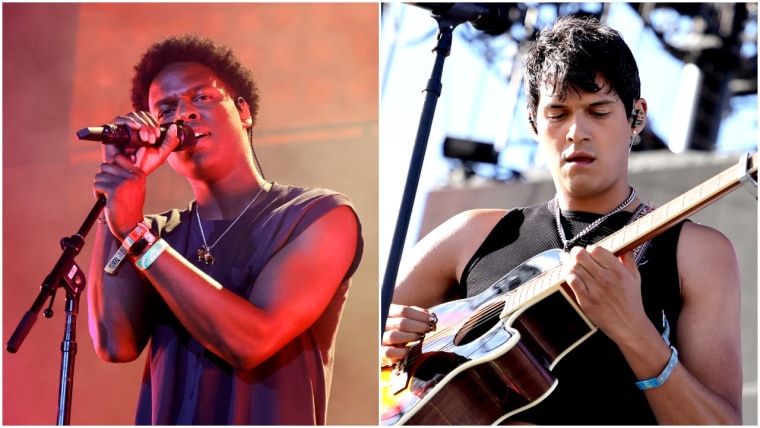 This post is sponsored by Unshackled Wines, official wine of VIP at Coachella. Create your own Coachella VIP experience at home by purchasing the Unshackled Coachella Bundle. The first 100 purchases will be gifted a FADER poster.
Daniel Caesar had Omar Apollo join his Coachella weekend two set.
On Friday night, the Grammy-winning R&B artist brought out Apollo — who had his own set earlier that day — for a fog-laden performance of their song "Invincible." Released in February, "Invincible" is taken from Apollo's debut album, IVORY, which dropped April 8.
However, Apollo wasn't the only musician Caesar enlisted for Coachella, as Justin Bieber hopped onstage last weekend to join him for a performance of their chart-topping single with Giveon, "Peaches." During his weekend one set, Caesar also ended up debuting the lead single from his third studio album, "Please Do Not Lean," a collaboration with Canadian production collective BADBADNOTGOOD.
Caesar has yet to announce the title or release date for his new album, which follows 2019's Case Study 01 and 2017's Freudian.
Watch their performance of "Invincible" below.