DJ Matoma puts up billboards for Ukraine at Coachella
To raise awareness and funds.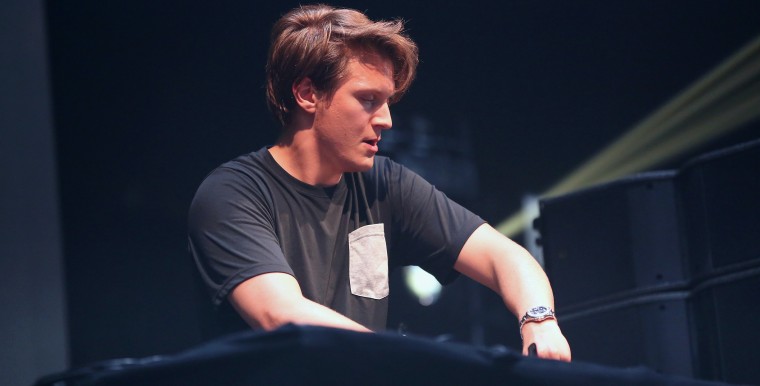 This post is sponsored by Unshackled Wines, official wine of VIP at Coachella. Create your own Coachella VIP experience at home by purchasing the Unshackled Coachella Bundle. The first 100 purchases will be gifted a FADER poster.
Matoma is getting a message across to Coachella attendees.
Ahead of the two-weekend event, the Norwegian DJ bought a series of billboards to raise awareness and funds for Ukraine.
According to Matoma's recent Instagram post, the billboards — created alongside nonprofit Music Saves UA — are on the highway leading to and from the festival grounds in Indio, Calif. Using the colors blue and yellow for the Ukrainian flag, one side of the billboard features the words "Drop Beats," while the other says "Not Bombs."
In his post, Matoma said he was motivated to make the billboards after playing a festival called Atlas Weekend in Ukraine a few years ago. Comparing his Ukrainian audience to the people going to Coachella, Matoma went on to add that "those days of freedom are sadly gone for them, and now bombs rain down on their cities."
However, the DJ then also revealed that Atlas organizers had converted their nightclub to a humanitarian center to provide "supplies and care for those who need their help."
"This is one of the most inspiring things I've seen and gives me much needed hope," he said. "This club was once filled with free, happy people, and now driven with a true purpose of goodness it rises to a new, greater purpose."
Matoma added, "This is the power of music and love."
Check out Matoma's post below and donate here.