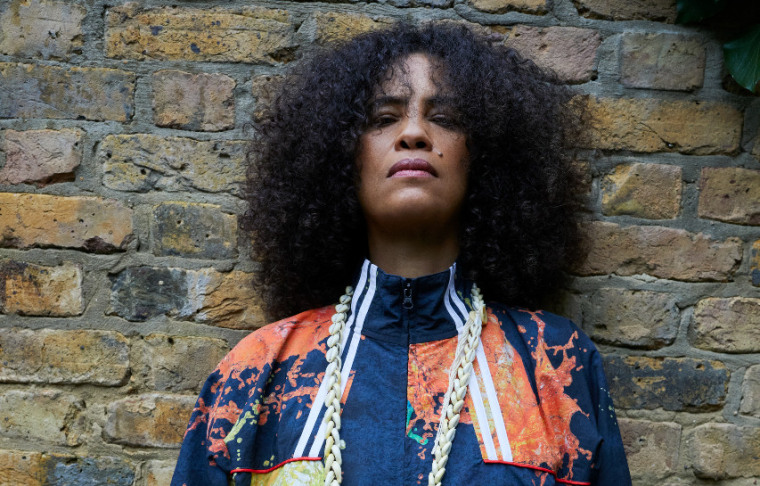 Neneh Cherry has revealed details of The Versions, a covers album featured reworked versions of her hit singles featuring a range of collaborators. The album, due June 10, includes the previously released "Buffalo Stance" featuring Robyn and Mapei plus a new version of "Manchild" with Sia. The original version of that song appeared on Cherry's 1989 album Raw Like Sushi. Check out the Sia version below.
In a statement, Sia said: "Neneh was my favorite artist when she hit the scene. I saved my pocket money for red Filas and dreamt one day we would meet. When I was struggling with my mental health in my early twenties, I somehow ended up in their house being taken care of as if I was one of their own children. I called her husband during a suicide attempt, who had been mentoring me as an incredible music producer, and they gave me all the love I could have dreamt of. I owe them a huge thanks and would sing 'a-b-c' for them if they asked."
Elsewhere on the album, ANOHNI contributes vocals to a new recording of "Woman" while Cherry's own daughter TYSON appears alongside her mom on "Sassy." Kelsey Lu, Greentea Peng, Jamila Woods, Sudan Archives, and Seinabo Sey also contributed to the record, which ends with a Honey Dijon remix of "Buddy X," originally released in 1992. See below for the full tracklist.
The Versions:
"Buffalo Stance" (Robyn feat. Mapei)
"Manchild" (feat. Sia)
"Woman" (feat. ANOHNI)
"Buddy X" (feat. Greentea Peng)
"Kootchi" (feat. Jamila Woods)
"Sassy" (feat. TYSON)
"Heart" (feat. Sudan Archives)
"Kisses On The Wind" (feat. Seinabo Sey)
"Manchild" (feat. Kelsey Lu)
"Buddy X" (Honey Dijon Remix)