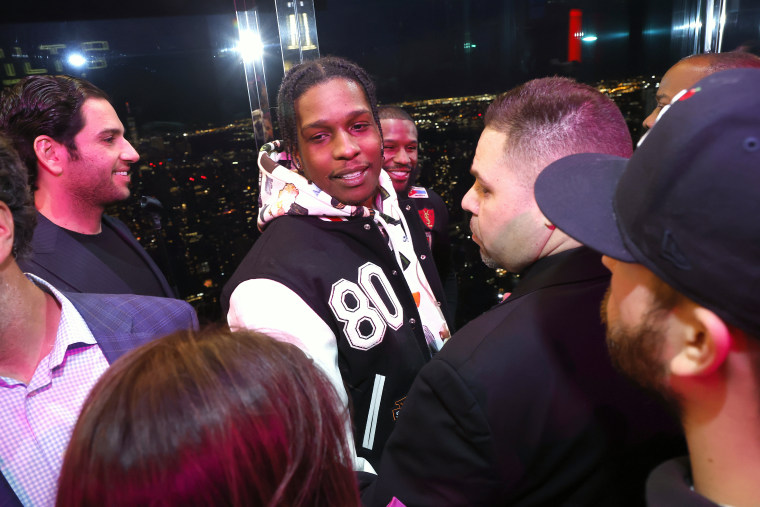 Police found multiple firearms in A$AP Rocky's Los Angeles home during an unannounced search last week, TMZ and the L.A. Times report. The rapper was arrested at LAX last week upon his return from a vacation in Barbados with his girlfriend Rihanna, in connection with the investigation of a November 2021 shooting.
Law enforcement sources reportedly told TMZ that the department would be running ballistic tests on the weapons to see if any of them could be tied to the incident. But according to two sources interviewed by the Times, all the guns the detectives found were legally registered and none were seized, though each was examined.
Multiple LAPD representatives were unable to confirm either TMZ's or the Times' reporting when reached for comment by The FADER. The FADER has also reached out to a representative of A$AP Rocky for further comment.
In their announcement of the April 20 arrest, the LAPD tweeted that Rocky (real name Rakim Mayers) has been charged of assault with a deadly weapon for allegedly firing a handgun at an acquaintance with whom he'd had an argument, then fleeing on foot with two other unnamed men. The victim sustained a minor injury — police reports reviewed by NBC show he claimed one of three to four shots Mayers fired grazed his left hand — and sought medical attention.