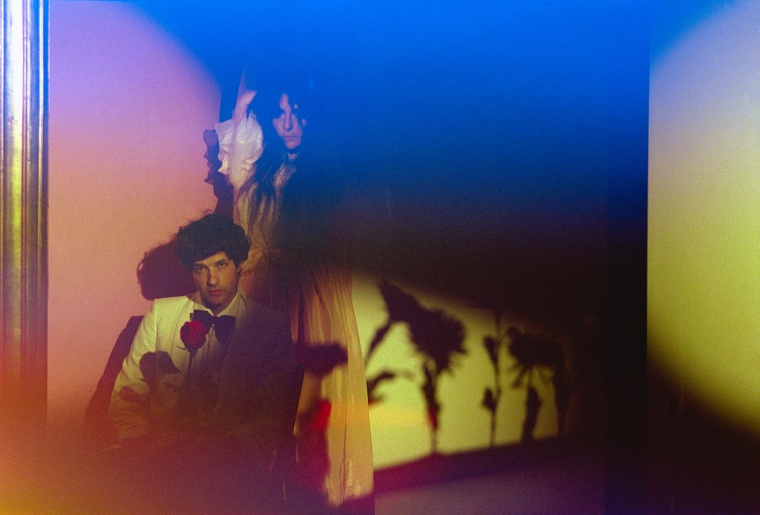 Beach House took an unorthodox approach to the album cycle this past winter, rolling out their eighth studio LP, Once Twice Melody, serially — a few tracks a time on four separate dates, spaced about a month apart. Today, Netflix has announced the dream-pop duo's first project since that record's release: their debut movie score, for Sofia Alvarez's Along for the Ride, arriving on the streaming giant this Friday.
Based on Sarah Dessen's bestselling YA novel of the same name, the forthcoming film tells the story of a coming-of-age romance based around mutual insomnia. The teen lovers, Auden and Eli, are played by Emma Pasarow and Belmont Cameli, respectively, and the feature also stars Kate Bosworth, Dermot Mulroney and Andie MacDowell.
"Originally, I wasn't sure if I wanted to have a score as there are so many needle drops in the movie," Alvarez explains. "But whenever I discussed this with our music supervisors, Jessica Berndt and Jane Abernethy, I always included the caveat, 'But if there IS a score, it would have to be done by Beach House.' Then Netflix sent us their ideas about whom the right composer might be, and completely independently of our discussions, they wanted Beach House too! So at that point, we were all aligned that this was the only way to go. Our music supervisors reached out to Beach House's manager, Jason Foster, whom I've known for a long time, and he sent us instrumental versions of three Beach House albums to use as temp score while we were working on the edit. Once we dropped their music in, it fit the aesthetic of the movie perfectly and beautifully heightened the emotions of the scenes."
Watch Along For The Ride's trailer, which isn't set to Beach House's music, and a clip from the film, which is, below.