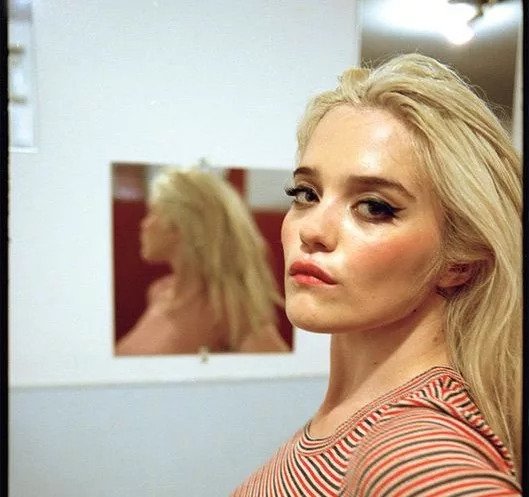 Earlier today, Sky Ferreira announced the release date for "Don't Forget," a song she had teased at the end of March. Her post, as well as similar posts by her label, Capitol Records (reported by Pitchfork), and the track's producer, Jorge Ellbrecht, have since been deleted. But a representative of Capitol has confirmed to The FADER that the release date still stands.
Ferreira's March 31 post included a snippet of the track, animated visuals of her name and the track title, and a simple caption: "remember me?" A week ago, she posted a blurry photo of herself with the cryptic caption "almost ⌛️." The song is available to pre-save on Spotify and Apple Music via Universal Music Group (Capitol's parent company).
Today is far from the first time Ferreira's marketing has been ambiguous. Masochism, the long-promised follow-up to her 2013 debut LP, Night Time, My Time, is nine years in the making, leading FADER news editor Jordan Darville to coin it "the Chinese Democracy of indie-pop" in his write-up of the March "Don't Forget" teaser. Ferreira seemed primed for a comeback in 2019 when she shared "Downhill Lullaby" but hasn't shared any music since — aside from a featured verse on "Cross You Out," a Charli XCX track released the same year.
Fans on Twitter have reacted with predictable anguish to Ferreira's latest apparent bait-and-switch. View a few highlights below.