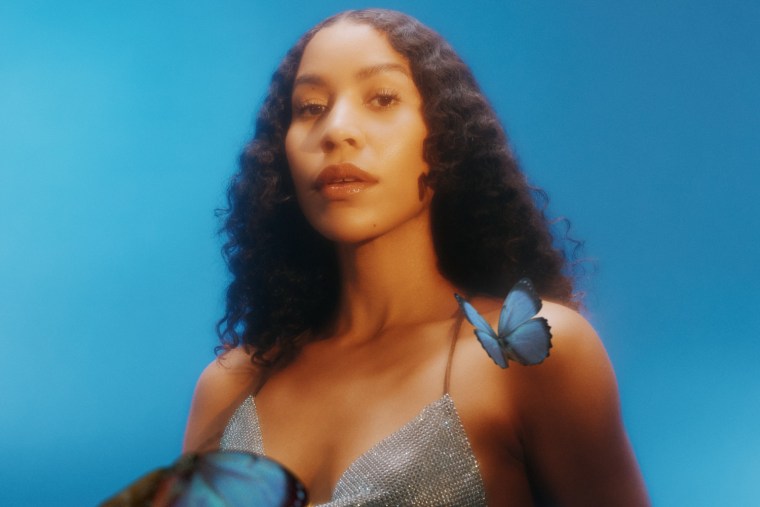 Charlotte Dos Santos has confirmed details of her debut album. MORFO is due on October 14 via Because Music (Christine and the Queens, Metronomy). The album will feature the previously released "Patience" and "Away From You" plus new song "Hello Hello." Check out the Margot Bowman-directed video below.
In a statement about the record, Dos Santos said: "MORFO is a sonic tale about transformation, about love and pain. It's a playful journey through my deepest inner thoughts combined with elements of music I admire, such as soul, R&B, funk, samba and classical. I am a child of the world, born in two cultures and on this album I am digging deeper into my ancestral roots and into my consciousness."
MORFO was written during the first COVID lockdown and is produced by Gotts Street Park members Josh Crocker and Tom Henry. She tours Europe in October. A full schedule can be seen below.
Charlotte Dos Santos live:
10/19 - Cosmopolite - Oslo, NO
10/20 - Bar Brooklyn - Stockholm, SE
10/21 - Vega - Copenhagen, DK
10/23 - Lost Horizon - Bristol, UK
10/24 - Deaf Institute - Manchester UK
10/25 - Islington Assembly Hall - London, UK
10/27 - Hasard Ludique - Paris, FR
10/28 - Bitterzoet - Amsterdam, NL
10/29 - Botanique - Brussels, BE
10/30 - Bird - Rotterdam, NL
11/1 - Jaki - Cologne, DE
11/2 - Privatclub - Berlin, DE
11/3 - Turmzimmer - Hamburg, DE