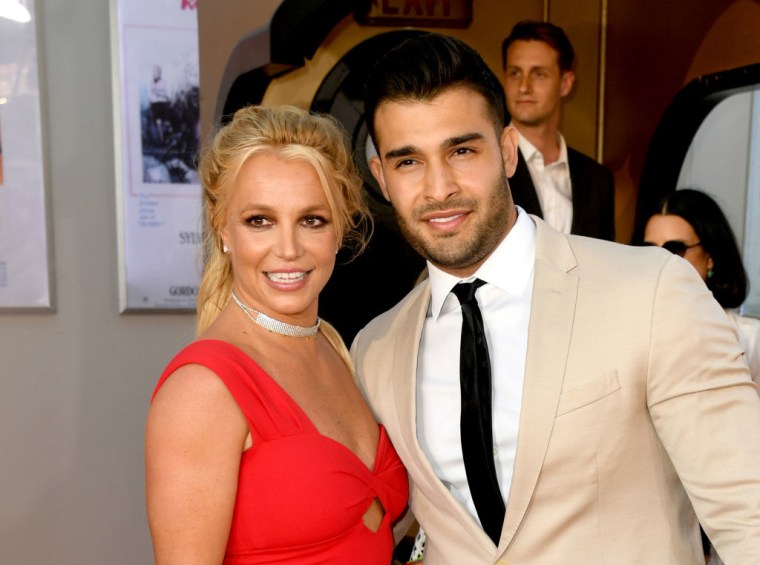 Jason Alexander, who was married to Britney Spears for a matter of days in 2004, has been arrested after attempting to crash the pop star's wedding to partner Sam Asghari. Alexander was charged with four offences after being arrested at Spears' Los Angeles home on Thursday.
Alexander was charged with two counts of misdemeanor battery, one count of misdemeanor vandalism and one count of misdemeanor trespassing following the incident, Captain Cameron Henderson of the Ventura county sheriff's office confirmed. Henderson added that Alexander had a warrant for his arrest in another county.
Shortly before his arrest, Alexander went live on Instagram and streamed footage of himself walking around Spears' property and speaking to staff involved in the wedding. He told people watching that he was there to "crash" the ceremony.
Britney Spears' ex-husband Jason Alexander breaks into her home and crashes her wedding on Instagram Live:

"Where's Britney? I'm here to crash the wedding." pic.twitter.com/rgTjE0mmVe

— Pop Crave (@PopCrave) June 9, 2022
Alexander is a childhood friend of Spears. The pair married in Las Vegas in 2004 before an annulment was obtained just 55 hours later. Spears' wedding to Asghari comes after her controversial conservatorship, which gave her family control of her financial assets, was ended in 2021. In February it was announced that Spears will release a tell-all book about her experiences.