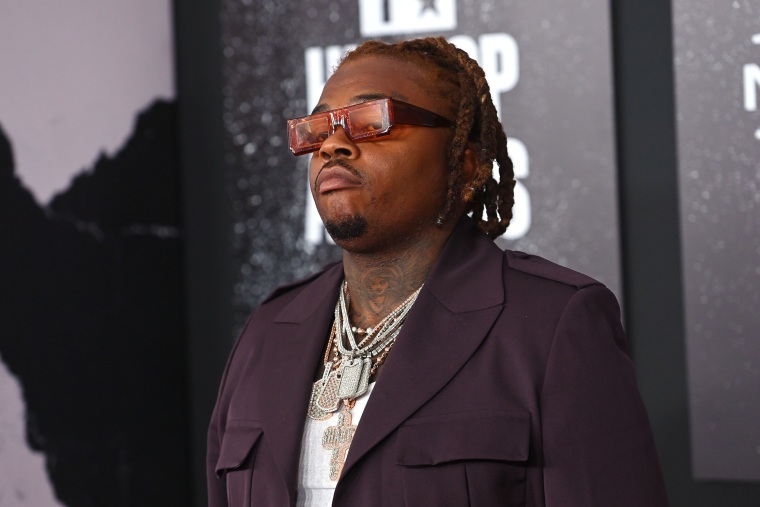 Gunna, the Atlanta rapper born Sergio Kitchens, has shared an open letter from jail, where he awaits trial for one charge of conspiracy to violate the RICO Act. In May, he surrendered to police after being named as part of a sprawling indictment against the Atlanta music collective YSL that included his mentor Young Thug.
In the letter, Gunna proclaims his innocence. "I am being falsely accused and will never stop fighting to clear my name," Gunna writes. "The picture that is being painted of me is ugly and untrue... I have all faith that God will grant me justice for the purity in my heart and the innocence of my actions."
Like Young Thug did yesterday in his pre-recorded statement at Hot 97's Summer Jam, Gunna framed his arrest as an attack on Black art – the RICO indictment against both artists cites music videos and lyrics from their songs as evidence of a criminal enterprise. "My art is not allowed to stand alone as entertainment," Gunna says. "I'm not allowed that freedom as a Black Man in America." Read the letter in full below.
Both Gunna and Young Thug were denied bond after their arrests. Gunna's trial is set for January 2023. On Friday, 300 CEO Kevin Liles and Atlantic COO Julie Greenwald launched the "Petition to Protect Black Art" to pressure politicians across the United States to adopt legislation that would prevent rap lyrics from being used as evidence during trials.