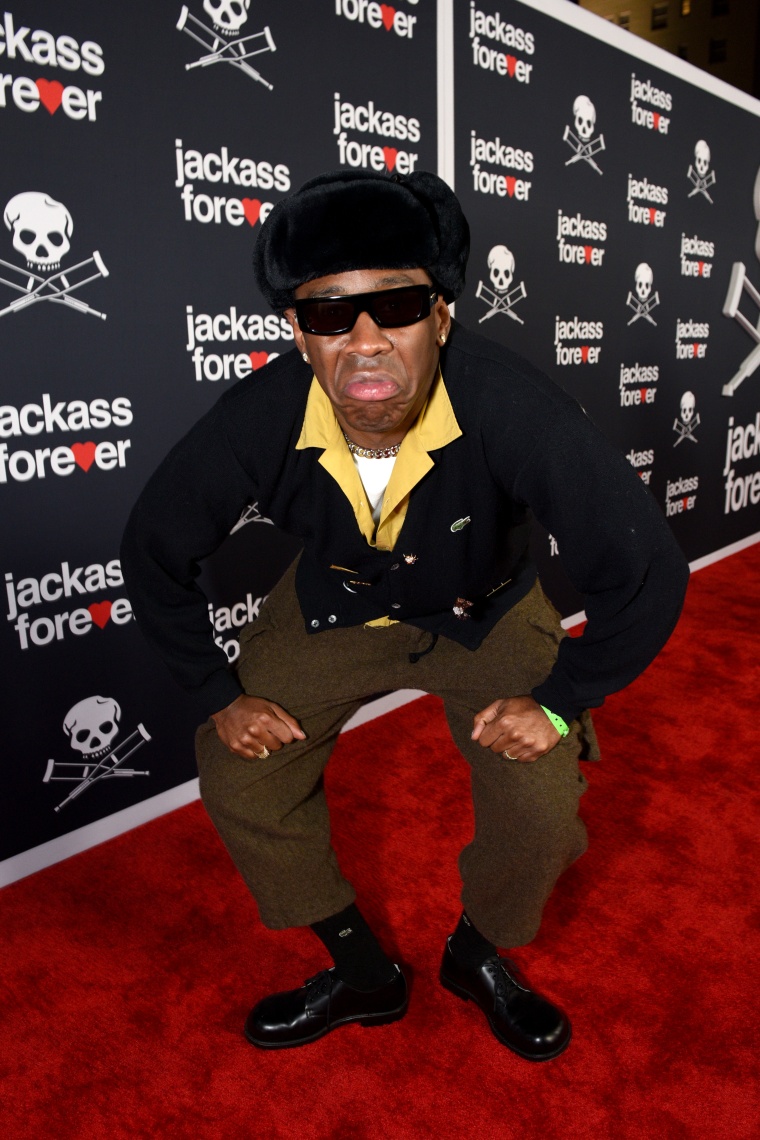 Tyler, the Creator took to Twitter Thursday afternoon to accuse two of his former Odd Future collaborators of stealing and selling his old unreleased music. He specifically called out Brandun Deshay [who now goes by Ace Hashimoto] and Tyler Major for selling early demos of his via Discord.
He also took a shot at the fans who have been buying these unfinished tracks without his consent. "copping stolen shit is like damnnnn u thirsty as hell ok," he wrote in one tweet. "like bruh that shit is true personal stolen stuff," he continued in another, "like damn bro you that thirsty for 2 minute drafts / few hundred bucks get it together fellas."
Tyler's beef with Deshay, at least, dates back more than a decade. Deshay was featured on "Session," a 2009 track from Tyler's debut mixtape, Bastard, but his verse was later deleted following an apparent fallout, after which Tyler aimed threatening and homophobic tweets at him on several separate occasions.
Tyler Major and Tyler, the Creator have never publicly feuded. After his brief stint with Odd Future, Major joined Pyramid Vritra's Nobody Really Knows collective. He has since gone solo.
A representative for Tyler, the Creator declined to comment further on his allegations when contacted by The FADER. The FADER has also reached out to Major and to a representative of Deshay.