Song You Need: Rachika Nayar's dizzying sea of sound
The Brooklyn guitarist and composer premieres "Nausea," the second offering from her sophomore LP, Heaven Come Crashing.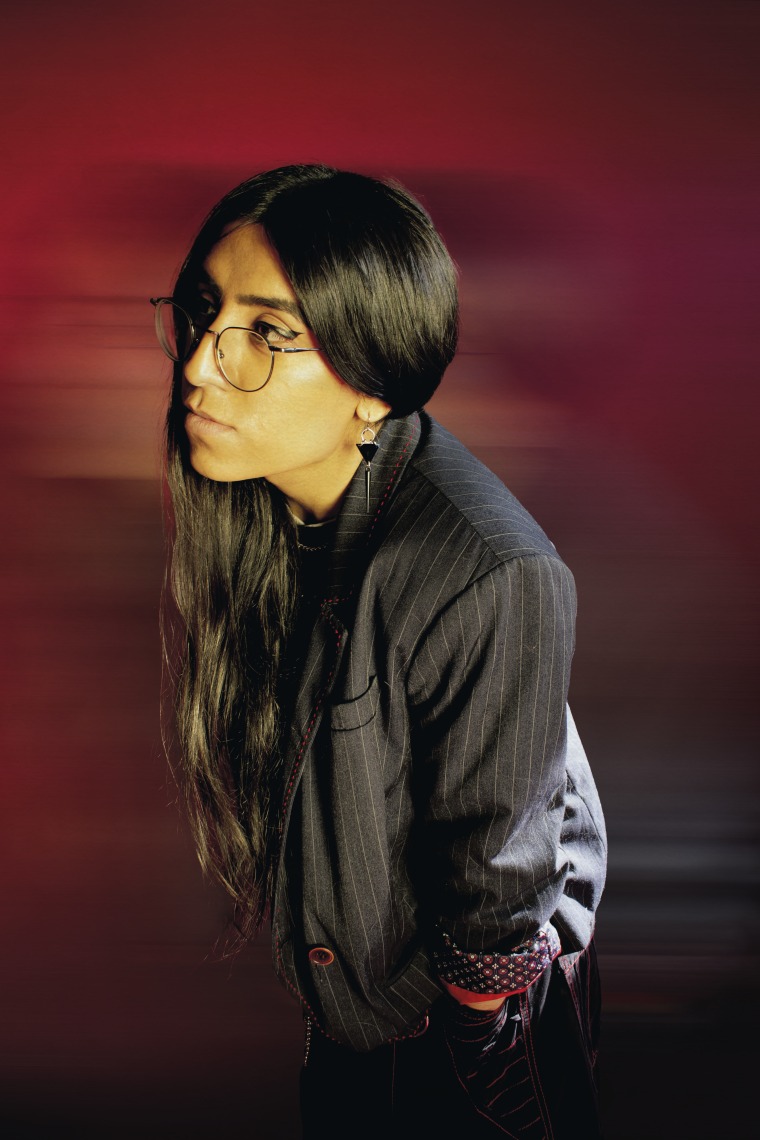 The FADER's "Songs You Need" are the tracks we can't stop playing. Check back every day for new music and follow along on our Spotify playlist.
Rachika Nayar makes strange, slow music. Her songs are rooted in mesmeric guitar melodies but have always stretched far beyond their boundaries. On Our Hands Against The Dusk, her dazzling 2021 debut, and on fragments, a much more muted suite of guitar sketches released later last year, she instantly pushed her six-string into parts unknown. And her forthcoming follow-up is, both sonically and thematically, cosmic in scope.
Heaven Come Crashing was announced in June along with its title track, a churning sea of noise that explodes into a dance-floor joy ride halfway through with help from ambient pop artist maria bc and a sped-up "Amen" break. The record's second offering, "Nausea," also features a seething synth bed that opens into something far more expansive, but it does so about a minute in, and the resulting sound world is given more room — nearly five minutes — to develop.
Without the guidance of a drum line, the pulse of "Nausea" comes from a faint keyboard melody playing straight eighths and a distant stadium guitar line that weaves between the beats. Then, with less than two minutes left in the song, a whirring, off-key synth enters the mix, catapulting the track toward its serotonin-dumping finale.
"Around the time of writing this song, I was listening to a lot of '90s trance from labels like Eye-Q Records," Nayar tells The FADER. "There's just something incredible about how they wring such heart-wrenching dance floor anthems out of the plainest melodies and chintziest digital synths, one of which I used on this song (the M1 piano)."
Listen to "Nausea" and "Heaven Come Crashing" below.