Rachika Nayar announces fragments (expanded), shares new track
"hawthorn" is one of seven new songs on the record's extended addition, due out April 7 via RVNG Intl.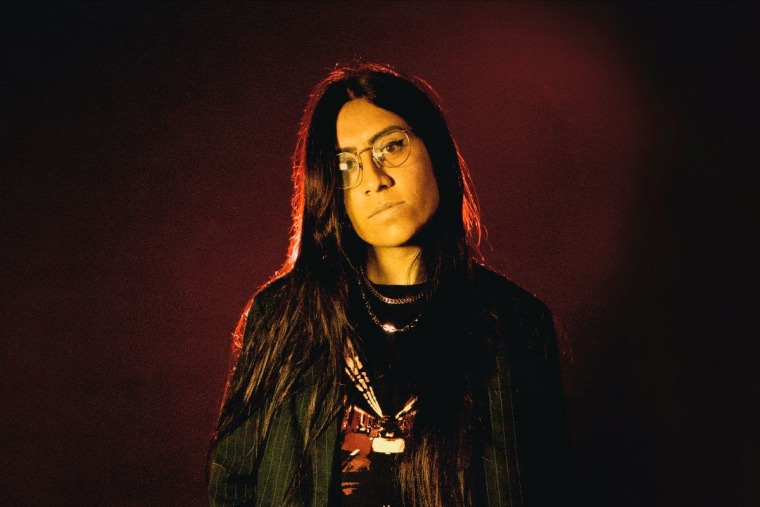 Rachika Nayar has announced an extended edition of her summer 2021 EP, fragments. The original record comprised 11 miniature guitar tracks that served as unofficial companions to the grand soundscapes of her debut LP, Our Hands Against The Dusk, released earlier that year. Due out digitally and on vinyl April 7 via RVNG Intl., fragments (expanded) will feature seven new songs in the same spirit. A vinyl reissue of Our Hands is scheduled to arrive the same day via NNA Tapes.
Today's announcement (March 9) comes with one of fragments (expanded)'s new cuts, "hawthorn." Like many of the tape's original tracks, it's an exercise in tension, a slow build that dissipates suddenly without the visceral catharsis of release Nayar doled out so generously on her surprisingly EDM-indebted sophomore LP, Heaven Come Crashing (The FADER's 38th favorite album of 2022).
Listen to "hawthorn" and check out fragments (expanded)'s cover art and tracklist below. And read Alex Robert Ross' Heaven Come Crashing conversation with Rachika Nayar here.
fragments (expanded) album art
fragments (expanded) tracklist
1. memory as miniatures
2. clarity
3. gridlock
4. allegheny
5. softness
6. redeye
7. parking lots
8. forgiveness
9. notes of a crocodile
10. hawthorn
11. whateverness
12. august 31st
13. november
14. of gold
15. breaking lilac
16. intermittence
17. years & years
18. interfaith medical