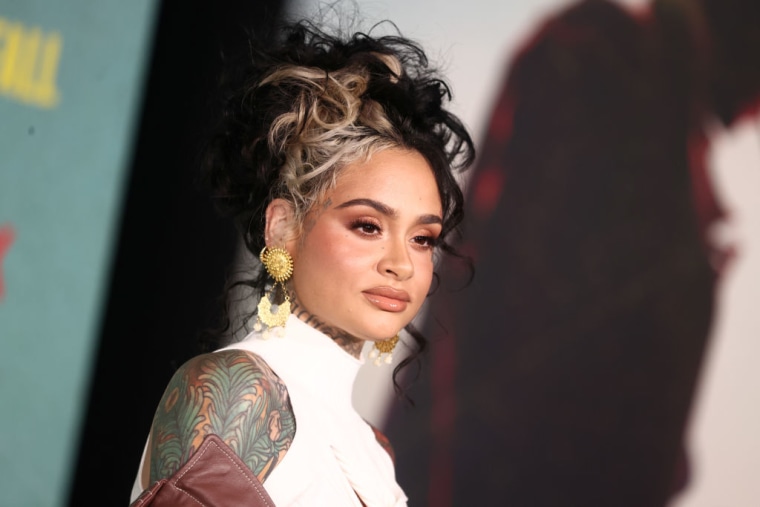 Kehlani (they/them) was at the center of a bizarre row moment on Wednesday when social media personality Christian Walker, son of football player Herschel Walker and self-described "free-speech radicalist", filmed himself confronting the R&B singer in line at a drive-thru branch of Starbucks. Kehlani later explained that they were on FaceTime with their therapist when Walker approached their car and called them an "asshole."
Walker posted a video of himself on Twitter in which he confronts Kehlani for insulting him and telling a barista to "be safe" around him. He described Kehlani as a "mediocre singer that everyone forgot about"" in the tweet. Kehlani remains calm in the video, laughing at Walker as he becomes more and more irate with them.
This mediocre singer that everyone's forgotten about, Kehlani, told my baristas at Starbucks that I was an "a**hole" and to be "safe around me." Well, I set her straight.

I'm tired of these fake woke people being rude to everyone and acting like they're the good ones. pic.twitter.com/V6X88Wg8tX

— Christian Walker (@ChristianWalk1r) July 13, 2022
Kehlani later addressed the matter on Instagram, saying that Walker was "losing his shit" as he waited in line and had been berating staff while he waited to order. Kehlani added that Walker did not post the full altercation, saying he called them a "bitch" at one stage. They later added a screenshot of the being in conversation with a therapist at the time of the incident and adding, "Therapy works babes I'm proof."
Walker has a history of going viral through causing outrage online with his right wing views and was dubbed a "rising conservatve star" by NY Mag in a profile published earlier this year. Kehlani released new album blue water road in April and will be on tour this summer.