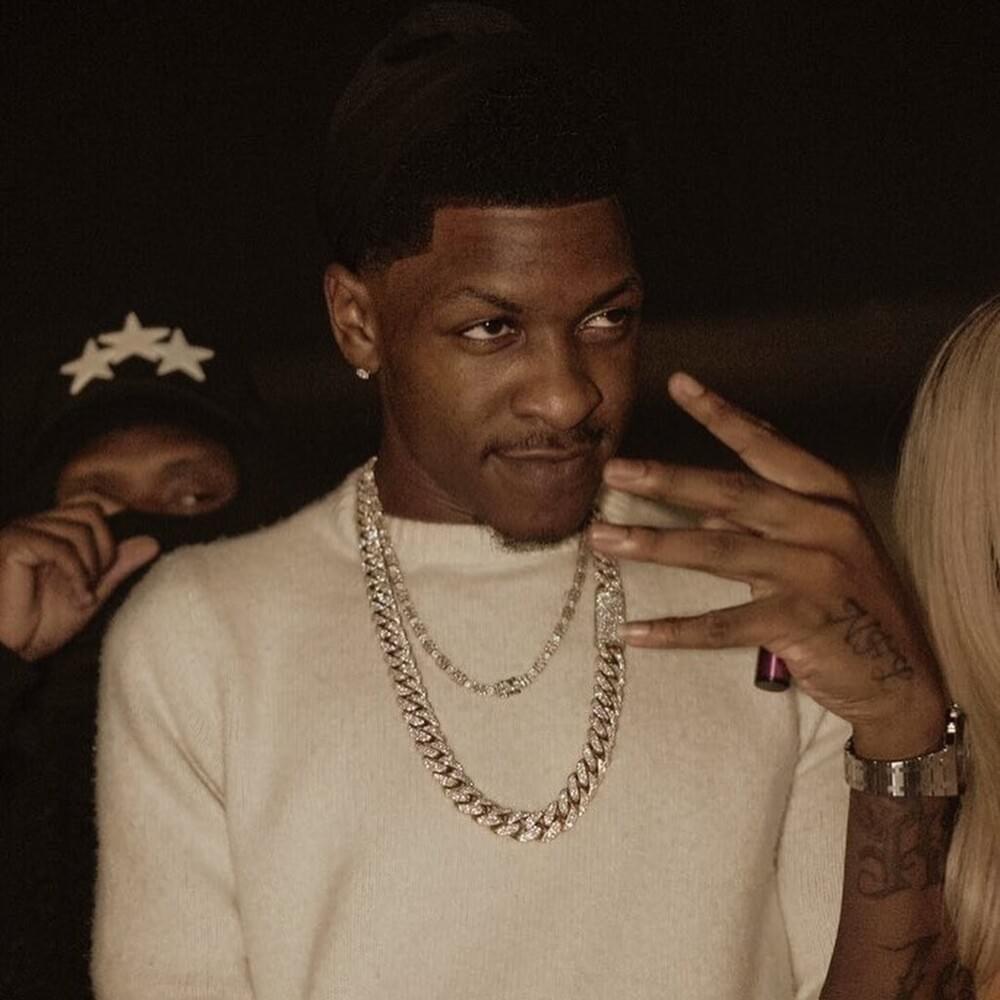 Just before Christmas 2021, CEO Trayle told The FADER's Brandon Calendar he was much more than a one-hit wonder. He's been proving it ever since, sharing consistently strong singles at an impressive clip. He also dropped a tight, featureless project titled The Collection at the end of May and collaborated with VL Deck to release the C4 EP four days later.
Today, the Bronx-born, Bama-raised, Atlanta-based emcee is unveiling Vier, a four-track tape that finds him looking back on his past without regrets, and toward the future with a renewed optimism. Its cocky opener "DrillC4" — "Who better for you than me?" — is followed by "Private Matter," an ode to dead and incarcerated friends and family members with the names redacted in real time. The project's second half follows suit: "Send My Bitch," which arrives alongside a Never Panic Films visual treatment (premiering below), is an ice-cold bridge-burning anthem featuring an appropriately ruthless verse from fellow Atlanta transplant (by way of Fort Worth, Texas) Enchanting. But it leads into "July The 4th," where Trayle reflects on an event that almost ended his life: On Independence Day 2013, he was shot seven times during a botched burglary of his home but somehow survived the ordeal.
Last week, I reached out to Trayle via email to ask him about his rap roots, the apparent allusions to the YSL indictment in "Private Matter," the accusations of misogyny that plagued him following his breakout hit "OK Cool," and his near-death experience nine years ago. His answers were mostly brief and to the point, and sometimes flat-out rejections of my questions — the responses of a rapper clearly comfortable letting his bars speak for themselves.
1. Drill C4
The FADER: Growing up in the Bronx, Alabama, and Atlanta, you got a pretty good sampler of different hip-hop scenes. Who were some artists you looked up to from each scene, and do you still pull from those different styles?
CEO Trayle: Some artists I looked up to were [infamous Harlem drug traffickers] Frank Lucas [and] Rich Porter, 50 Cent, Rocko, and Gucci Mane. I definitely still pull from those different styles, but I have my own sound.
Being from the Bronx originally, do you feel a connection to what's going on in the drill scene up there?
No. Connected in what way?
How do you feel about Eric Adams trying to get drill rappers banned from social media platforms because of the violence within that scene?
I feel like as the ages [go] on, it's always something about younger artists that the older generation doesn't necessarily agree with. You can't necessarily say that just because that's what they're saying, that's what they're doing.
2. Private Matter
You linked up with YSL not too long before the indictment hit, but you stayed independent. How has seeing those folks get caught up in that affected you personally?
Free YSL.
"Private Matter" has some lines that could be direct references to the YSL situation, but I wouldn't want to assume. Are you talking about a specific experience here, or is it just about life in general? Or is it private?
I'd rather not speak on a private matter that I've already spoken on.
3. Send My Bitch (feat. Enchanting) *VIDEO PREMIERE*
When Brandon interviewed you back in November, you seemed a bit irritated by the perceptions people were forming of you just from hearing "OK Cool." Is that still an issue for you eight months later, or do you think people have moved on a bit?
I wasn't irritated. I just knew I had to work harder to make more songs than "OK Cool".
You said people assumed you didn't respect women because of how much you used the word "bitch" in that song. A lot of misogyny still gets a pass in hip-hop lyrics. Why do you think people had a problem with your song — which clearly has some irony to it — more than others?
Some people think differently than I do. The older you get, the more you realize that everyone has different views on things.
"Send My Bitch" is a totally different song and it features a female rapper, but are you at all worried about feedback you might get from it?
No, the negative feedback won't bother me much. I choose to ignore the negative feedback and embrace the positive feedback.
4. July The Fourth
This track is about a specific, life-changing experience you had. What did going through that trauma teach you?
It taught me to breathe and that everything does not have to be rushed.
Do you think you'd be where you're at right now if that hadn't happened?
No, I don't.