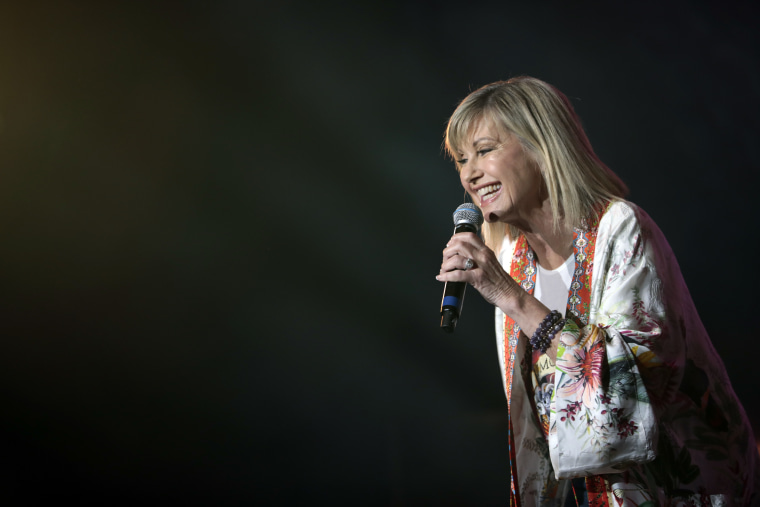 Olivia Newton-John, the English-Australian singer and actor who recorded smash hits throughout the '70s and '80s, passed away Monday after a long struggle with breast cancer. Best known for starring opposite John Travolta as Sandy Olsson in Grease, she also released more than two dozen studio albums and occupied countless more roles on screens both large and small. She was 73.
"Dame Olivia Newton-John passed away peacefully at her Ranch in Southern California this morning, surrounded by family and friends," her husband John Easterling wrote in a post to the Newton-John's Instagram account Monday afternoon. "We ask that everyone please respect the family's privacy during this very difficult time." He continued by calling his late wife "a symbol of triumphs and hope for over 30 years sharing her journey with breast cancer," and asking that all donations be directed to the Olivia Newton-John Foundation fund.
Born in Cambridge, United Kingdom in 1948, Newton-John emigrated to Melbourne, Australia with her family when she was six years old. She started her professional singing career at age 14 and went on to represent the UK in Eurovision 1974. Her career was catapulted by her role in Grease in 1978. Despite being diagnosed with breast cancer in 1992, she continued performing well into her 60s.
According to her husband's statement, she is also survived by her daughter, brother, sister, and many nieces and nephews.