Song You Need: Dark chaos from Danny Elfman and Blixa Bargeld
Bargeld's cover of "In Time" comes from Elfman's truly insane new remix album, Bigger. Messier.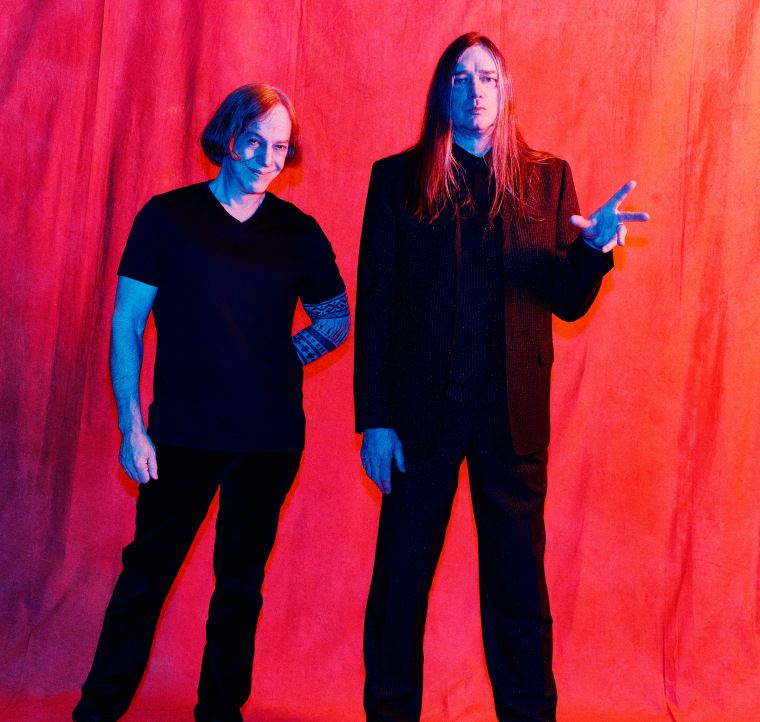 The FADER's "Songs You Need" are the tracks we can't stop playing. Check back every day for new music and follow along on our Spotify playlist.

Music historians will remember 2021 as the year Danny Elfman returned to rock 'n' roll. After a quarter century spent creating some of the most memorable film scores and TV themes of all time, he hunkered down in his home studio during quarantine and resurfaced with Big Mess. Comprising 17 originals and a rework of his 1982 Oingo Boingo cult hit "Insects," it's a chamber-goth opus that could only have spring from his mind.
Today, he's shared Bigger. Messier., a fully unhinged remix record that finds some of Elfman's all-time desert-island artists — Trent Reznor, Iggy Pop — and some newer favorites — Zach Hill, Machine Girl, Boy Harsher, GHOSTEMANE — reimagining his work. Blixa Bargeld comes from the former category: Einstürzende Neubauten, the pioneering German industrial band Bargeld helped found in 1980, was a touchstone for Elfman during his most formative years, right alongside Tool and Nine Inch Nails.
Bargeld sings in German on his interpretation on "In Time," one of Big Mess' cinematic centerpieces. His deep, rich vocals add an element of terrifying gravitas to the a track that's already deeply macabre. The new track is complemented by a lush, baroque visual treatment directed by Italian artist Lorem, who fed the lyrics through an artificially intelligent system of his own design.
"Danny and Blixa are both true artistic souls," writes Berit Gilma, Elfman's creative director and Bigger. Messier.'s co-executive producer. "They both started with similar interests, and just due to their cultural contexts went very different journeys. By introducing them to each other, I thought something magical could happen – and it did. I have worked with Lorem before and love his art. Both Blixa and Danny were excited about the idea to let an artificial intelligence 'dream' the video using the lyrics. The outcome is an endless moving pull through a dreamscape of an AI trying to make sense of what was given to it."
Watch the video below.