Listen to the Kali Uchis remix of Mura Masa's "blessing me"
Mura Masa's third studio LP, Demon Time, is set for a September 16 release.
Back in May, Mura Masa dropped "blessing me," the third single from his forthcoming album Demon Time, featuring Gambian-British rapper Pa Salieu and Jamaican dancehall artist Skillibeng. Today, after returning in June with "hollaback bitch" featuring Shygirl and Channel Tres in the interim, the Guernsey-born producer has shared a remix of the earlier track featuring Colombian-American singer Kali Uchis.
Beyond extending the track's already impressive intercontinentality, Uchis' two new verses push "blessing me" into even more rarified air with her signature, versatile blend of Spanglish singing and rapping. Listen to the remix and view the cover art and tracklist for Demon Time, which arrives September 16 via Polydor and Anchor Point Records, below.
Demon Time cover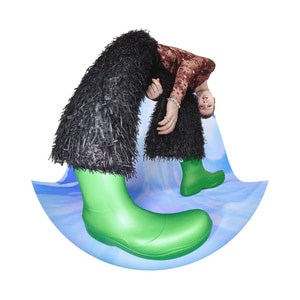 Demon Time tracklist
1. demon time (feat. BAYLI)
2. bbycakes (feat. Lil Uzi Vert, Shygirl, & PinkPantheress)
3. slomo (feat. Tohji & Midas The Jagaban)
4. 2gether
5. up all week (feat. Slowthai)
6. prada (i like it) (feat. LEILAH)
7. hollaback bitch (feat. Channel Tres & Shygirl)
8. blessing me (feat. Pa Salieu & Skillibeng)
9. tonto (feat. Isabella Lovestory)
10. e-motions (feat. Erika de Casier)
11. blush (feat. LEILAH)