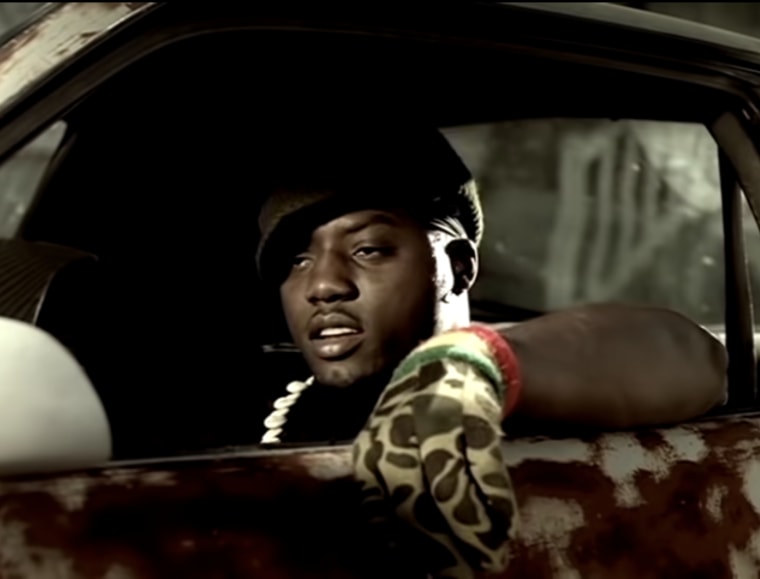 Melvin Adams (Fish Scales), a solo artist and member of the beloved southern rap group Nappy Roots, was shot late Wednesday night during a robbery and attempted kidnapping outside Atlantucky Brewing in Atlanta's Castleberry Hill neighborhood. He is currently recovering at a local hospital. The news was first reported by local NBC affiliate 11 Alive and later confirmed by a representative of Nappy Roots on the group's verified Instagram page.
"Last night our brother, Scales [sic] was a victim of an attempted robbery… in Atlanta after closing our brewery, Atlantucky," their initial post — apparently a Notes app screenshot — reads. (Adams co-owns Atlantucky Brewing with fellow Nappy Roots member William Hughes, aka Skinny Deville.) "We are blessed to say that he is stable and in good spirits after suffering a leg injury. Luckily, none of our dedicated patrons of Atlantucky were at the scene or harmed during the robbery."
According to a statement released by the Atlanta Police Department, however, Adams was walking on the brewery's parking deck with a customer when the two suspects initially attacked him. It was the other victim, according to the department, who called the robbery in after fleeing on foot. Adams, on the other hand, was held at gunpoint while the robbers forced him to drive his vehicle to his home in Hapesville, a nearby suburb. Adams then attempted to escape on foot and was shot in the process. The suspects then fled, and Adams went to a nearby house where a resident called the police.
When reached for comment, an APD public information officer directed The FADER to the department's aforementioned statement.