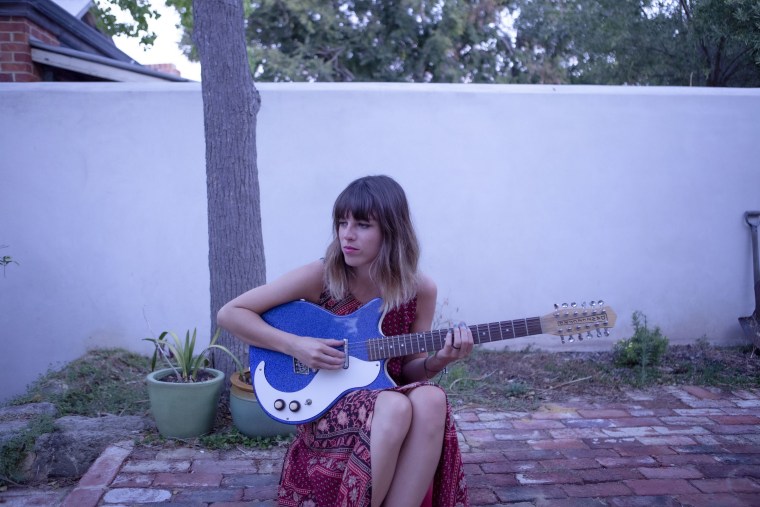 Melody's Echo Chamber, the self-titled, Kevin Parker-produced debut album from the solo project of French singer-songwriter Melody Prochet, will turn 10 next month. Today, Prochet has announced that she'll be releasing an album of unreleased material from 2013 on September 30 via Fat Possum, alongside a new edition of her debut to commemorate the anniversary.
Unfold was initially intended to be the second Melody's Echo Chamber album, and Prochet began recording it with Parker (better known as Tame Impala) while the two were still dating. It will now be the fourth, following 2018's Bon Voyage and this year's Emotional Eternal. "The album was 50 percent completed, and then the relationship just didn't make it through the process," she explains. "And then I tried to work on it on my own for a couple years, until I realized that I was just really hurting myself doing that."
Along with the news, Prochet has given us the first dose of the forthcoming record in the form of its title track. Running only 90 seconds long, it's a tight, psychedelic miniature of a song that transports those of us who came of age with the first MEC record right back into the trancelike mind state where Prochet and Parker held us a decade ago.
"To me this song captures the emotional ambivalence of a crossroad, like a child finding a special seashell hidden in the sand but the ocean's creature still lives inside," Prochet says of the track. "I guess it's the sound releasing of the beloved."
Watch Matt Sav's throwback, vaporwave-adjacent visual treatment for "Unfold" below.