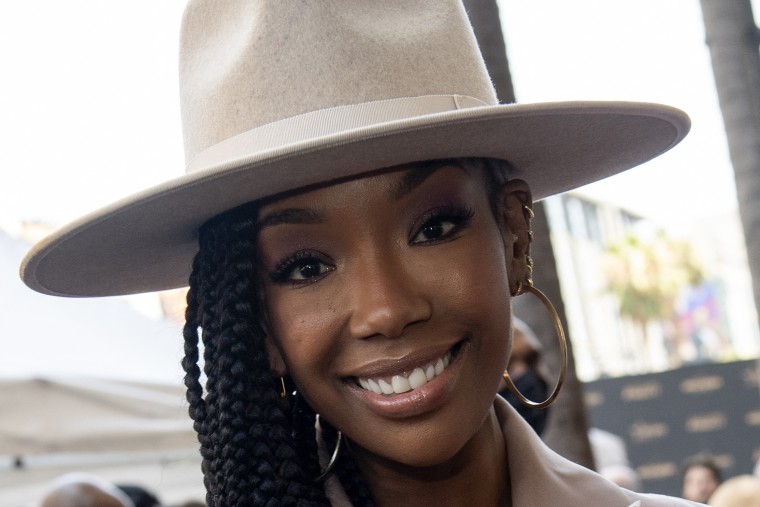 Brandy will make her return to the big screen in the near future, as the star of Max and Sam Eggers' forthcoming directorial debut, The Front Room, Deadline and Variety report. Best known for an expansive discography includes gold, platinum, and multi-platinum albums, she's also acted in dozens of film and TV roles, including the 1998 cult classic I Still Know What You Did Last Summer. But it's been years since she's starred in a major motion picture.
According to Variety, The Front Room is a psychological horror film based on a short story of the same name by British author Susan Hill. It follows a newly pregnant young couple as they're forced to take in an estranged, ailing stepmother. Kathryn Hunter (The Tragedy of Macbeth), Andrew Burnap (WeCrashed), and Neal Huff (Spotlight) will also star.
The Eggers brothers are the younger siblings of Robert Eggers, who released his first two features, The Witch and The Lighthouse, with A24, and his third, The Northman, via Focus Features and Universal Studios. Max co-wrote The Lighthouse with Robert, and Sam wrote and edited 2018's Olympia, an Olympia Dukakis biopic.
Brandy made the news recently when she announced she would "murk [Jack Harlow] in rap at 43 on his own beats" and, true to her word, laid down two minutes of scorching bars over the Fergie-sampling instrumental of "First Class." In addition to The Front Room, Brandy is slated to star in several upcoming small-screen releases, including the Netflix holiday special Best. Chrstmas. Ever., currently in post-production.