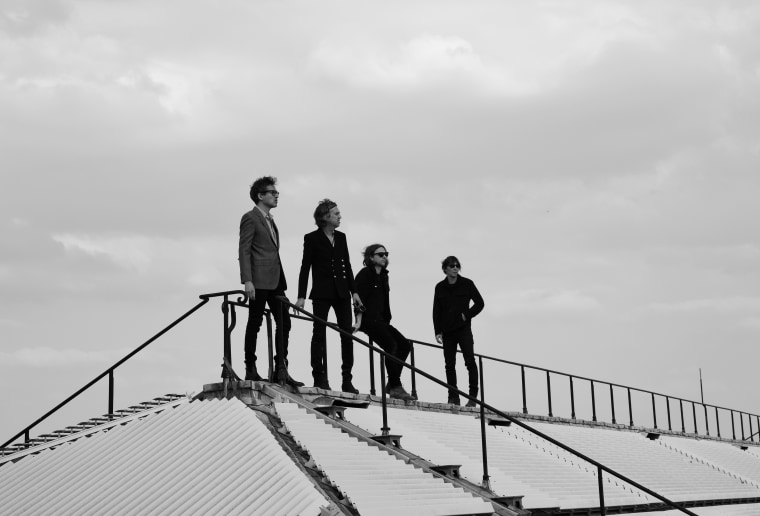 Phoenix have teamed up with Vampire Weekend's Ezra Koenig for new song "Tonight." The track, which marks the first time the French band have worked with a guest vocalist, will appear on new album Alpha Zulu when it is released on November 4. A video for "Tonight," shot in Tokyo and Paris, can be seen below.
Alpha Zulu is Phoenix's first album since 2017's Ti Amo and was recorded by the band in Paris' Musée des Arts Décoratifs, located inside the Palais du Louvre. The album was first announced minus a release date, in June alongside the title track.
"I was a bit afraid, when there was too much beauty around us, that to create something could be a bit hard," Christian Mazzalai of the band said of their illustrious recording studio. "But it was the opposite: we couldn't stop producing music. In these first 10 days, we wrote almost all of the album."
Phoenix are on the road across North America through September and into October. Their tour will then take them across Europe into late 2022.
Alpha Zulu tracklist:
"Alpha Zulu"
"Tonight" feat. Ezra Koenig
"The Only One"
"After Midnight"
"Winter Solstice"
"Season 2"
"Artefact"
"All Eyes On Me"
"My Elixir"
"Identical"