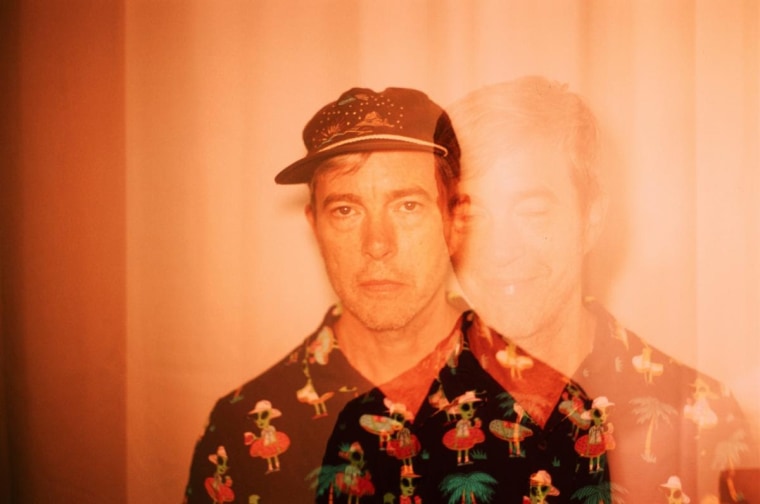 The FADER's "Songs You Need" are the tracks we can't stop playing. Check back every day for new music and follow along on our Spotify playlist.
In the past few years, Bill Callahan has stepped into a multitude of roles. The artist formerly known as Smog has recently embodied a shepherd, a "riverboat gambling man," a Hulk-sized hitchhiker, slide guitar legend Ry Cooder, and Johnny Cash and Leonard Cohen fused into one limo driver, for example — not to mention the slew of artists whose boots he tried on in his Blind Date Party cover series with Bonnie Prince Billy.
On "Coyotes," the lead single from his forthcoming album YTILAER, he starts out in the role of a reassuring romantic partner — "Yes I am your loverman" — but what follows is a sprawling, impressionistic rendering of a character who can recall past lives, both his and others'. Over gentle acoustic strumming, easygoing drums, a sturdy bass, some subtle electric licks, and several tasteful glints of piano, Callahan croons in his impossibly deep and soothing voice about hungry beasts, peanut children, and the dreamer's death upon awakening.
"Coyotes — We lived for awhile in a house in the hills. Coyote hills," Callahan muses in a statement accompanying the track's release. "The coyotes would start their song at dawn. Dawn and dusk were their main appearance times. Our dog would sleep outside sometimes in the morning and our boy was still bite-size. The coyotes would come take notes, edging closer each day. Mornings on the kingsize outdoor daybed. Like a righteous floating tide the coyotes would drift into our world. Predator and prey, blurred. Past and present, blurred. The young, the aged are to be snatched and devoured. Past lives edge in closer to try to speak to us. Current lives eye the past ones like sleeping dogs. And love spans all, that is why the feeling is so deep — deeper than one lifetime."
Below, behold what starts out as a lyric video and unravels into something different as the words on the screen diverge from Callahan's speech. ("The simulation is a simulation," the text reads during one vocal-less passage.) Scroll a touch further to find his upcoming U.S. and U.K. tour dates.
Bill Callahan fall 2022 tour
September 24 – Woodsist Festival – Accord, NY
October 29 – The Far Out Lounge – Austin TX
November 1 – SWX – Bristol, UK
November 2 – Roundhouse – London, UK
November 3 – Brudenell Social Club – Leeds, UK
November 5 – Queen Margaret Union – Glasgow, UK
November 6 – Albert Hall – Manchester, UK
November 19 – Sebastiani Theatre – Sonoma, CA
November 20 – Palace of Fine Arts – San Francisco, CA
November 21 – Rio Theater – Santa Cruz, CA
November 22 – Ojai Deer Lodge – Ojai, CA
November 24 – The Poetry Church/Guild Hall – San Luis Obispo, CA*
November 25 – Pappy & Harriet's – Pioneertown, CA
November 26 – The Theater at Ace Hotel – Los Angeles, CA
*Special Thanksgiving Show