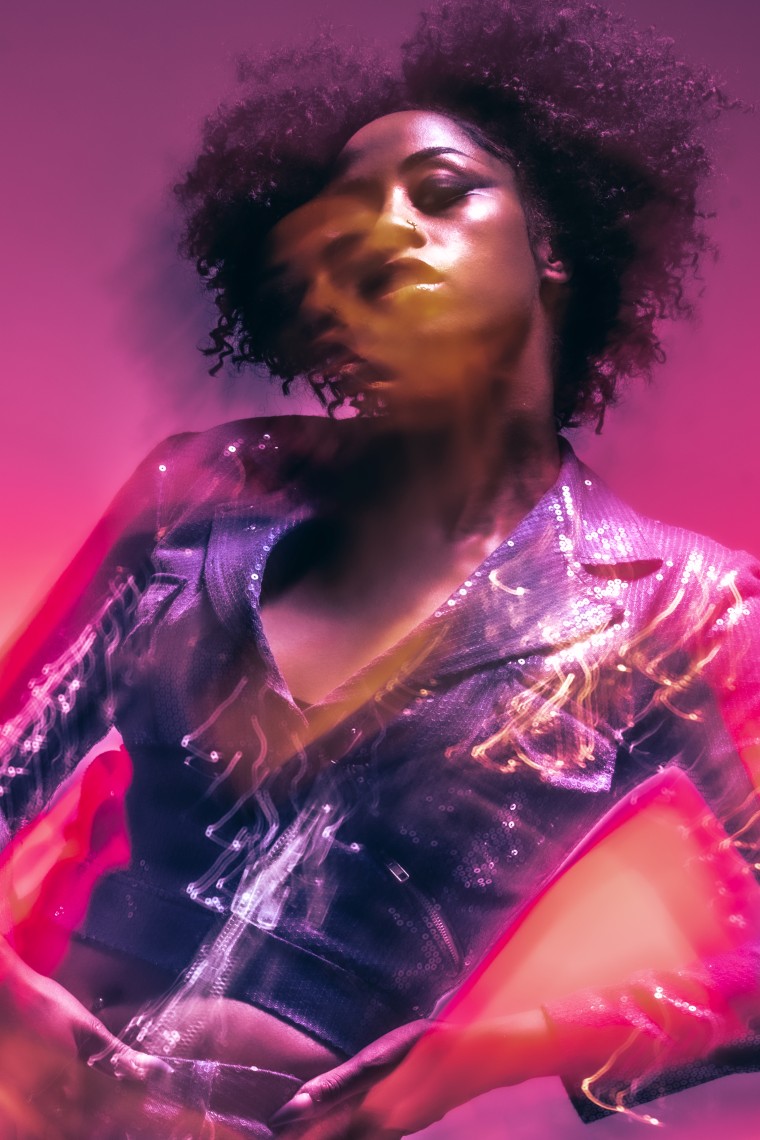 Rochelle Jordan is two days out from dropping Play With The Changes Remixed, a reimagining of every track from the 2021 LP that marked the end of her seven-year album drought. Today, she's shared a fourth and final offering from the forthcoming project: a Kaytranada flip of the early-album cut "All Along." It follows Byron the Aquarius' and Sango's takes on "Something" and "Got Em," respectively, and a new version of "Love You Good" featuring LSDXOXO.
The new track finds the Haitian-Canadian producer extraordinaire deconstructing the Toronto-born, Los Angeles-based singer's retro R&B banger and reassembling it in his own slick, futuristic image. It's a subtle vibe shift, though — one that leaves Jordan's vocals entirely intact, as well as the song's structure.
Later this month, Jordan will embark on a 13-date run with Compton multi-hyphenate Channel Tres across the southwestern and northeastern United States, as well as Toronto and Montreal. They'll pick back up in December for another six-date trek through California and the Pacific Northwest.
Listen to Kaytranada's "All Along" remix and check out Jordan and Tres' full joint touring schedule below.
Rochelle Jordan fall 2022 North American tour (supporting Channel Tres)
September 27 - Phoenix, AZ - Crescent Ballroom
September 28 - Albuquerque - Electric Playhouse
September 30 - Austin, TX - Emo's
October 1- Dallas, TX - The Echo
October 2 - Houston, TX - Warehouse Live - Studio
October 4 - Atlanta, GA - Variety Playhouse
October 6 - Detroit, MI - Leland City Park
October 7 - Toronto, ON - Phoenix Concert Hall
October 8 - Montreal, QC - S.A.T
October 11 - Philadelphia, PA - Underground Arts
October 13 - Washington, DC - Culture
October 14 - Brooklyn, NY - Brooklyn Steel
October 15 - Brooklyn, NY - Brooklyn Steel
December 6 - Los Angeles, CA - The Fonda Theater
December 7 - Los Angeles, CA - The Fonda Theater
December 10 - San Luis Obispo, CA - The Fremont Theater
December 14 - Portland, OR - Wonder Ballroom
December 15 - Seattle, WA - The Showbox
December 16 - Vancouver, BC - Celebrities Nightclub