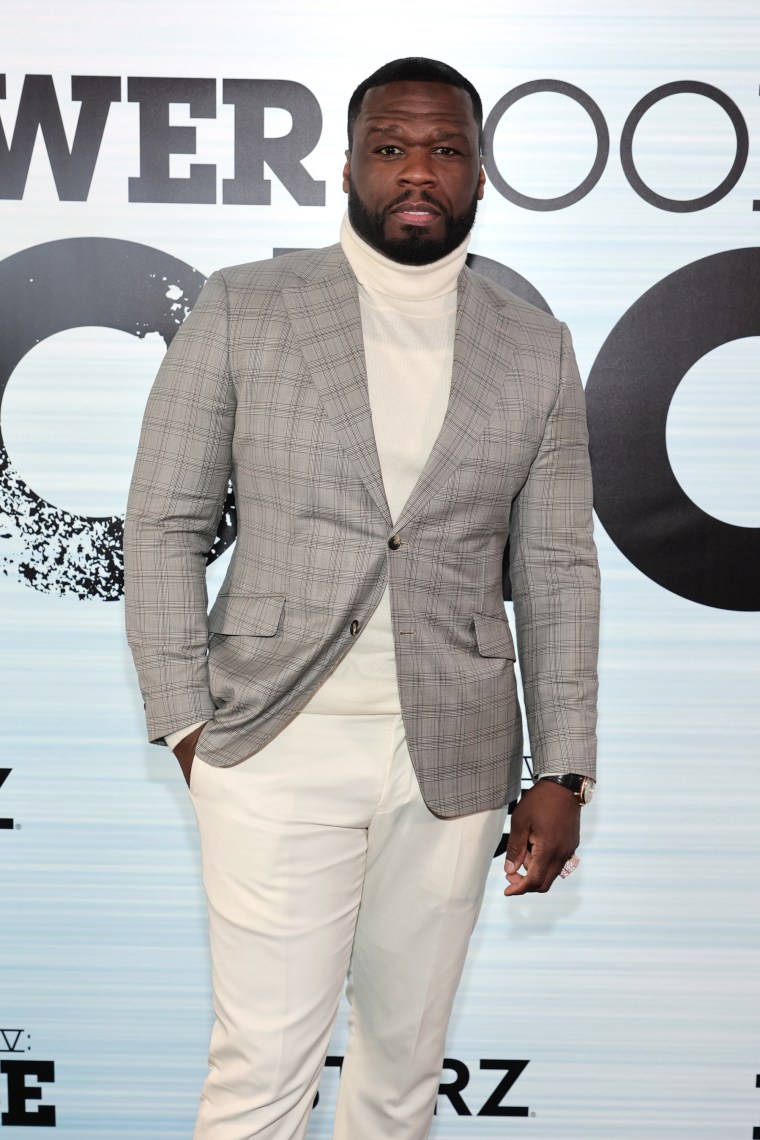 50 Cent is suing Angela Kogan, the CEO of Miami's Perfection Plastic Surgery and Medical Spa, on the claim that she used an innocent 2020 photo of herself and the Queens emcee to imply he'd received a penile enhancement at her business.
The allegations stem from a since-deleted interview with Kogan — published in August 2022 by The Shade Room with the headline "Penis Enhancements Are More Popular Than Ever & BBL's Are Dying Out: Cosmetic Surgery CEO Angela Kogan Speaks On it (Exclusive)" — that listed 50 Cent among Kogan's clients, along with FloRida, Odell Beckham Jr., and "more, that remain confidential." The offending article also included the shot of 50 (whose legal name is Curtis James Jackson III) and Kogan arm in arm in its thumbnail image, juxtaposed with a photo of a patient in an open hospital gown with a large eggplant emoji covering his genitals.
"This case is about the abuse of a popular entertainer and businessman's act of goodwill by an unscrupulous business owner for her own economic gain," the initial complaint filed Friday with the United States District Court for the Southern District of Florida by Jackson's attorneys, Alejandro Paz and Joseph Rebak, begins. It goes on to detail how Kogan allegedly used her picture with Jackson — apparently snapped at her business but described by Jackson's attorneys as a shot he "graciously agreed to have… taken with someone he thought was a fan" — to maintain in interviews with "several online publications" that he was her client.
"Two years after the photo was taken, Kogan used it again," the brief continues, "this time—shockingly—to support the false insinuation that Defendants had provided a penile enhancement treatment to Mr. Jackson. Jackson never had such a sexual enhancement procedure, he has never received plastic surgery from Defendants, and he never consented to the commercialization and publication of the Photo. Defendants' actions have exposed Jackson to ridicule, caused substantial damage to his professional and personal reputation, and violated his right to control his name and image (which has significant economic value)." Kogan and her company are both listed as defendants. The Shade Room is not.
The FADER has reached out directly to Perfection Plastic Surgery and to 50 Cent's lawyers for further comment.