Song You Need: Tempestuous, ambient shoegaze from James K
Watch the music video for "Life Of A Fly," taken from the upcoming LP Random Girl, out September 30.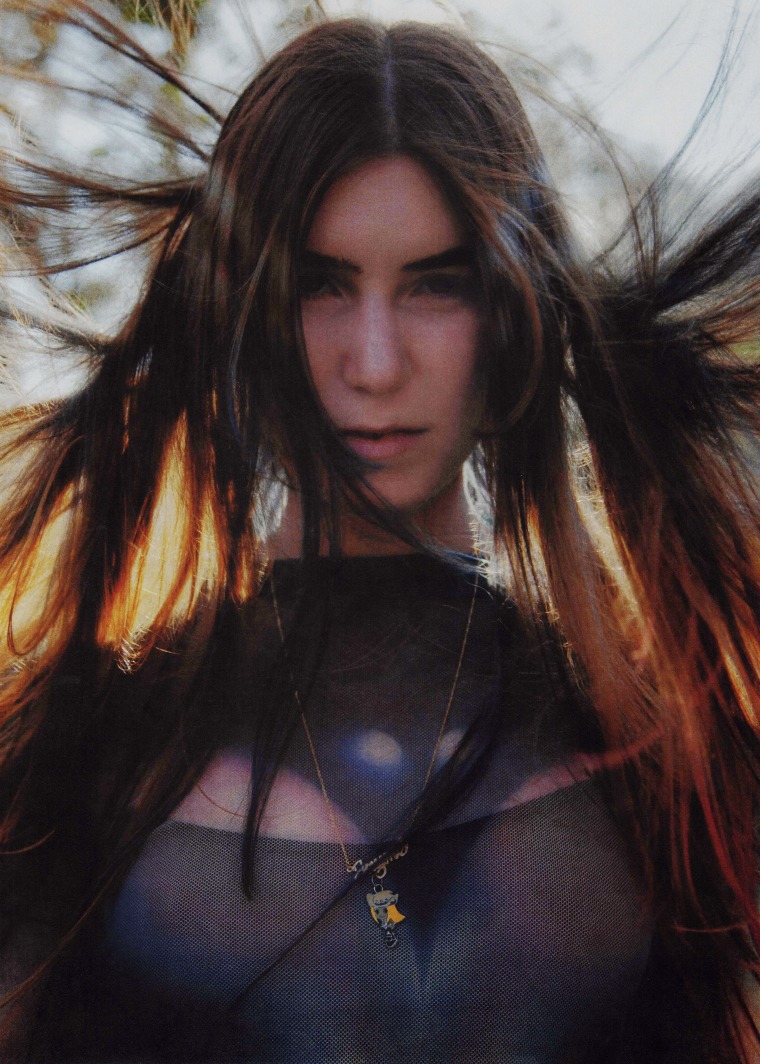 The FADER's "Songs You Need" are the tracks we can't stop playing. Check back every day for new music and follow along on our Spotify playlist.
With a distinct, silken voice and a compositional flair that bridges experimental, pop, and everything else, James K has been a pillar of the New York City underground for years. Her discography boasts excellent solo projects (2021's 036, 2016's Pet), songs with Yves Tumor, Mykki Blanco, and a track on 2017's iconic collection Mono Non Aware (she's also responsible for "Fish Oil," a track written with Gobby under their alias SETH, one of my favorite songs ever made).
On September 30, James K returns with her new LP Random Girl; today, the music video for its most recent single "Life of A Fly" premieres on The FADER. Directed by James K and Jaxon Whittington. James K's inimitable video aesthetic – somewhere between a VHS skate tape and video art self-portraiture – documents a messy outdoor picnic, saturated with color across every flower petal and streak of hand-crushed strawberries. The same feeling of liberation that courses through the video is present in the song, a unity of the ghost of shoegaze with James K's psalm-like vocals.
Watch the video below, followed by a statement from James K on the song.
'One line for me: Why? Why.'
I wrote a draft of "Life Of A Fly" back in 2014 and always held it close, so I decided to rework it and revive a new version of it for this record.
'Am I Your Pony?'
The song is about trauma and its cycles - learning to understand yourself within the pain, question and own your path. I talk to myself.
'One life in me: Why? Fine.'
The LP, Random Girl, is an archeological dig into my history and the histories which form me, translated and revealed in fossilized fragments of sound and emotion. This song acts as the eye of the aural storm which pulls these pieces together and brings them under the scope in magnified bliss, if only for a loop.
'Will I ever find, Any relief'
The video is a summer-melted memory of the kid, blurred eyes re-owned and blissed, cake-bloodied, but still sweet. Smile. Spin. Ask - how many shadows is she? After all these years, attempts to take from my body have fell muted, and I can see it all, in high-saturated broadcast - she is really me. 🪰
'Won't bite on me, ah. Won't find me, ah! Find a way.'