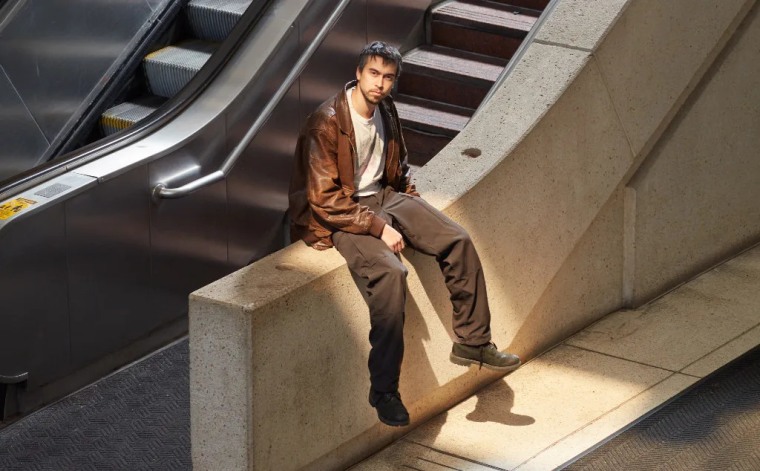 The FADER's "Songs You Need" are the tracks we can't stop playing. Check back every day for new music and follow along on our Spotify playlist.

Very few artists can capture a complex feeling as simply and succinctly as Alex Giannascoli can. The 29-year-old singer-songwriter from the Philadelphia suburbs has made several stylistic shifts in the past decade under his simple moniker, Alex G — complicated for sometime by the silent prefix "(Sandy)." His earliest DIY demos gave way to a career of constant dabbling: in slacker rock, slowcore, hardcore, vaporwave, folktronica, and old-time country. Some of these moments have lasted longer than others, but he's always managed to fill any coat he tries on with his signature sonic build — an essence that's tangible but still difficult to pin down.
Aside from a brief return to eerie sparsity for his soundtrack to Jane Schoenbrun's January 2022 film We're All Going to the World's Fair, he's spent the past few years diving deeper into production — first on 2019's House of Sugar and now on his brand new project, God Save the Animals. The latter record, out today, is a 13-track backseat ride through an unfamiliar landscape. The destination is unknown, but the driver's competence is never in question.
One striking development on Animals is Giannascoli's frequent embrace of Auto-Tune, which adds a new element of intrigue to his sound, another degree of separation from the warmth at its core. But as with the rest of his discography, his towering songcraft always manages to shine brighter than any of his aesthetic choices, however interesting or innovative they may be.
"Early Morning Waiting" is a standout on the record mostly because it would sit comfortably on a number of his other albums. Its ethos is alternately cozy and cold: Its comfy Rhodes piano chords welcome you in, disarming you to the effects of his unnerving lyrics. "Half of love and half of death / Burning questions in your bed," he sings in the second verse, offering a peak into the void beneath the covers. "Reaching for your cigarettes / Early morning waiting."
Anyone who's had trouble falling back asleep in the wee hours of a weekend morning — waking up next to a stranger or loved one who snoozes on undisturbed — will recognize the unique confluence of calm and dread he's describing.