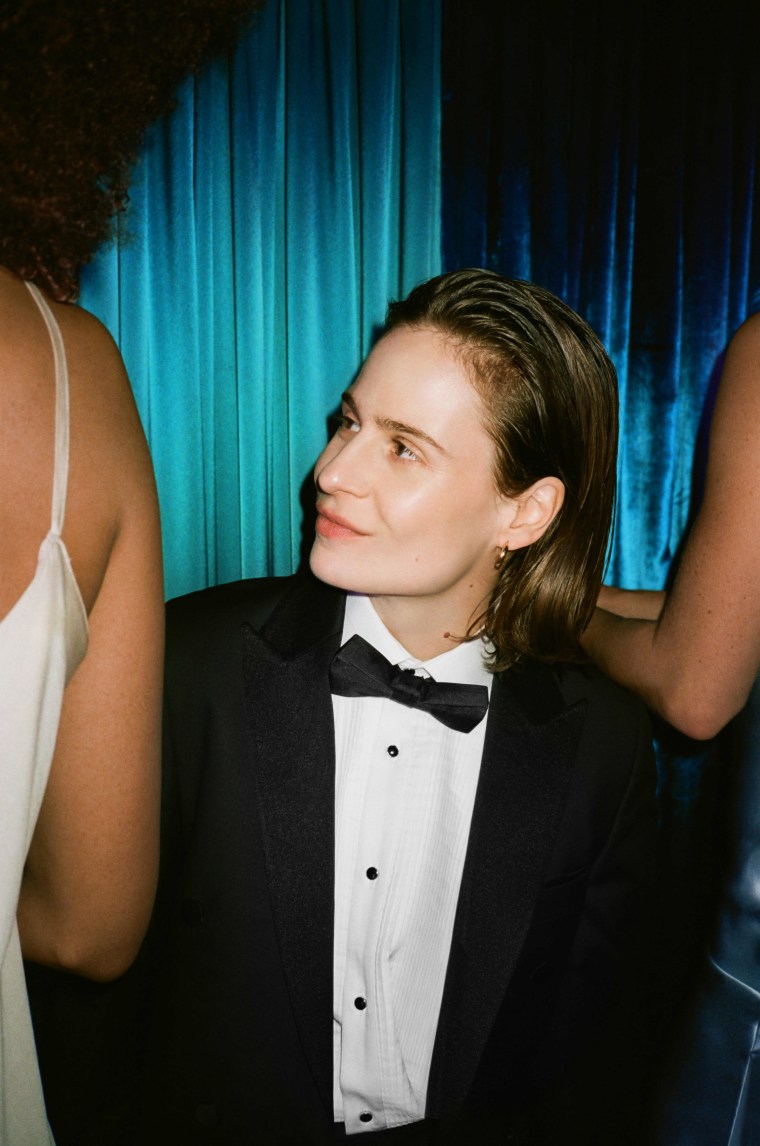 The FADER's "Songs You Need" are the tracks we can't stop playing. Check back every day for new music and follow along on our Spotify playlist.
Christine and the Queens has never been too cool for anything despite being really, really cool. "It's true that, people, I've been missing out / Missing out for way too long" he pleads on "People, I've been sad," a pop song that wanders beautifully through the trenches of FOMO. Yes, one of the most exciting pop artists on the planet isn't above making a song about feeling like the only one at home on a Friday night; it's because the artist born Héloïse Adélaïde Letissier lives in multi-dimensions. Using the frame of pop, what is crushing on its surface becomes invigorating, a universal experience, empowering in how it collects us together.
His new song "rien dire" covers less morose territory — it's a love ballad — but it's no less unifying. Over synths that chime and groan like a space station's engine room and a pulsing four-on-the-floor, Christine sings in his native French of a love so natural it transcends words, impetuousness, and even physical presence. Translated, it's pure poetry: "Even if I'm not always in your arms / It seems that you are walking besides me / And my gestures took the colour of your movements / And I think about it all the time, in spite of myself." As Christine and the Queens, Letissier is a fearless documenter of the moments and situations in which we can lose ourselves. It's the mark of an artist who knows he can find his way back through the muck and the bliss that can shroud the self.