Fievel is Glauque share "Save the Phenomenon," announce debut studio LP
Flaming Swords is due out November 25 via MATH.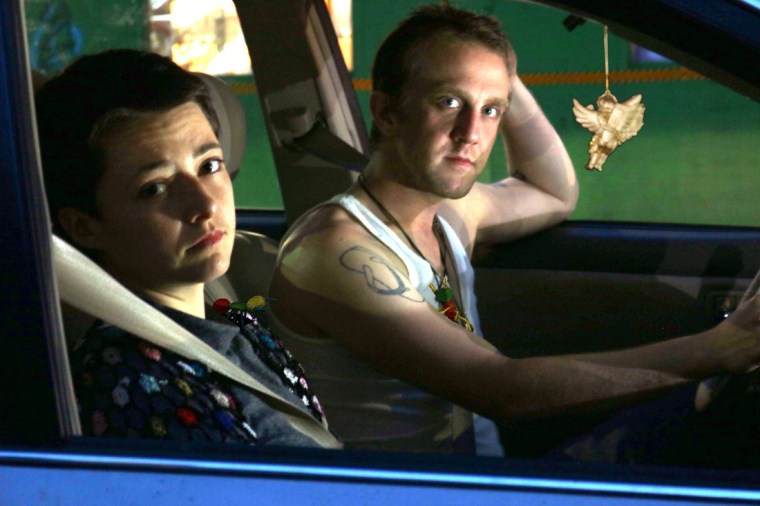 Fievel is Glauque, the rotating international ensemble helmed by French-Belgian singer Ma Clément and New York-based pianist Zach Phillips, have announced their debut studio LP, Flaming Swords. The project is due out November 25 via MATH, and its lead single, "Save the Phenomenon," is out today.
Like much of the group's previous work — gathered last year on the 20-track, 35-minute compilation God's Trashmen Sent to Right the Mess, also via MATH — the new song is a swift burst of energy, achieving a level of harmonic and polyrhythmic complexity most bands couldn't reach in two hours but feeling light and airy rather than dense or obtuse.
Phillips and Clemént — who connected when the former was visiting Brussels and the latter (a trained nurse) treated a head injury he sustained on the way to a meeting prearranged between the two of them by a mutual music friend — refer to their loose collective as a "series of live bands." This year, their organically growing popularity brought them on tour with the legendary French-English outfit Stereolab. And in this spirit of spontaneity, the forthcoming album was recorded with an ad hoc septet entirely in the space of a single evening.
"Musically, Ma directed melodic impetus and I directed harmonic and rhythmic framing," Phillips said of the free-flowing creative process behind Flaming Swords in a statement accompanying its announcement. "Lyrically, we fought and embraced our initial impulses alternatingly; above all, we tried to trust and document the psychodynamics of the process itself rather than attempting to express concrete, prefab emotional or intellectual messaging. This approach to writing is intended to promote poetry while avoiding alibis and the hall-of-mirrors reproduction of excessive self-identification."
Listen to "Save the Phenomenon" and view Fivel is Glauque's remaining tour dates, with Stereolab and solo, below.
Fievel is Glauque tour dates
October 5 - Hudson, NY - Basilica Hudson * SOLD OUT
October 6 - Philadelphia, PA - Ukie Club
October 7 - Philadelphia, PA - Franklin Music Hall *
October 8 - Washington, DC - 9:30 Club * SOLD OUT
October 10 - Brooklyn, NY - Brooklyn Steel * SOLD OUT
October 11 - Brooklyn, NY - Market Hotel
October 12 - Charlottesville, VA - Jefferson Theater *
October 14 - Carrboro, NC - Cat's Cradle * SOLD OUT
October 15 - Asbille, NC - Orange Peel * SOLD OUT
* w/ Stereolab