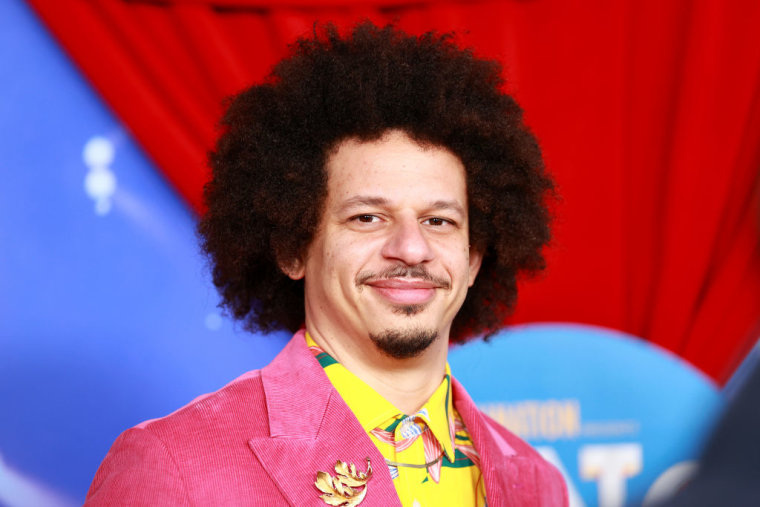 Eric André, alongside fellow comedian Clayton English, is suing Clayton County police over allegations that they were racially profiled and illegally stopped at Atlanta International Airport, HuffPost reports.
André and English are challenging a police program at the Hartsfield-Jackson airport which they say violates the constitutional rights of airline passengers, and unfairly targets Black passengers. They spoke at a press conference on Tuesday after lawyers filed a lawsuit in federal court in Atlanta citing their experience of being stopped twice in a six month period and questioned about drugs in front of other passengers.
"People were gawking at me and I looked suspicious when I had done nothing wrong," André said. English added that he felt "completely powerless" and "like I had to comply if I wanted everything to go smoothly."
The pair via lawyers claim that the policing at Atlanta Airport acts as a means to seize cash and provide a financial windfall for the police department.They state that drugs are rarely found on passengers, who are stopped in the jet bridges used to board flights, and that the stops themselves "rely on coercion, and targets are selected disproportionately based on their race."
Police records show that from August 30, 2020, to April 30, 2021, 402 jet bridge stops resulted in three reported drug seizures but yielded more than $1 million in cash and money orders from a total of 25 passengers. The passenger's race was listed for 378 of those stops, with 211, or 56%, being Black. People of color accounted for 258 total stops, or 68%.
Clayton County police spokesperson Julia Isaac has so far declined to comment.