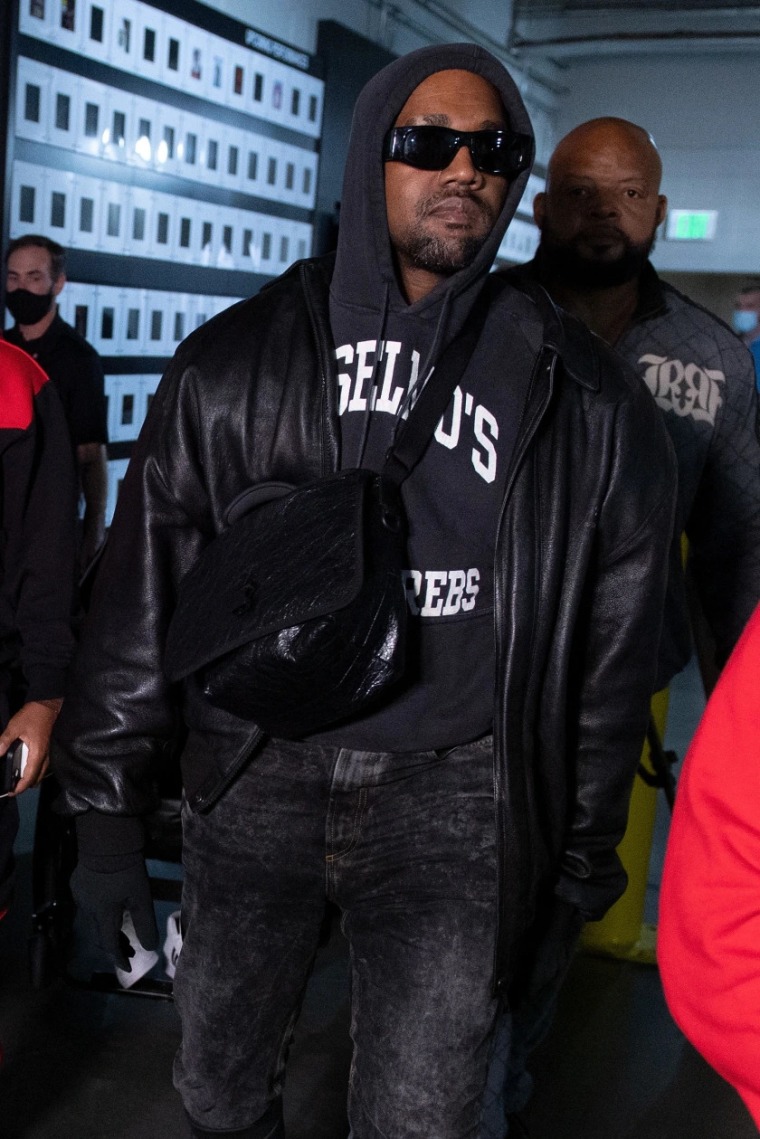 Kanye West taped an episode of The Shop, the HBO talk show starring LeBron James, that was deemed unbroadcastable after he repeated "hate speech and extremely dangerous stereotypes," SpringHill Company CEO Maverick Carter has told Andscape.
Carter, who runs SpringHill alongside N.B.A. All-Star James and co-hosts the series, said he took full responsibility for welcoming Ye to the show during a period in which he has worn a T-shirt bearing the slogan "White Lives Matter" and been temporarily banned from both Instagram and Twitter for posting offensive messages, including a threat against Jewish people.
In a statement given to Andscape, Carter said the Ye interview was booked prior to these incidents but that he felt the platform would provide the rapper the chance "to address all his recent comments." That was not the way things panned out, according to sources, who said Ye instead doubled down on his antisemitic remarks during the conversation, which also included fellow guests Jeezy and designer Salehe Bembury. L.A. Lakers player James was not present during the taping of the episode.
"Yesterday we taped an episode of The Shop with Kanye West," Carter's statement begins. "Kanye was booked weeks ago and, after talking to Kanye directly the day before we taped, I believed he was capable of a respectful discussion and he was ready to address all his recent comments. Unfortunately, he used The Shop to reiterate more hate speech and extremely dangerous stereotypes.
"We have made the decision not to air this episode or any of Kanye's remarks. While The Shop embraces thoughtful discourse and differing opinions, we have zero tolerance for hate speech of any kind and will never allow our channels to be used to promote hate. I take full responsibility for believing Kanye wanted a different conversation and apologize to our guests and crew. Hate speech should never have an audience."
The Shop taping follows Ye's appearance on Fox News' Tucker Carlson Tonight on October 6. On Tuesday unaired footage from the interview was made public, with Ye again airing a number of unsettling and conspiratorial antisemitic tangents.