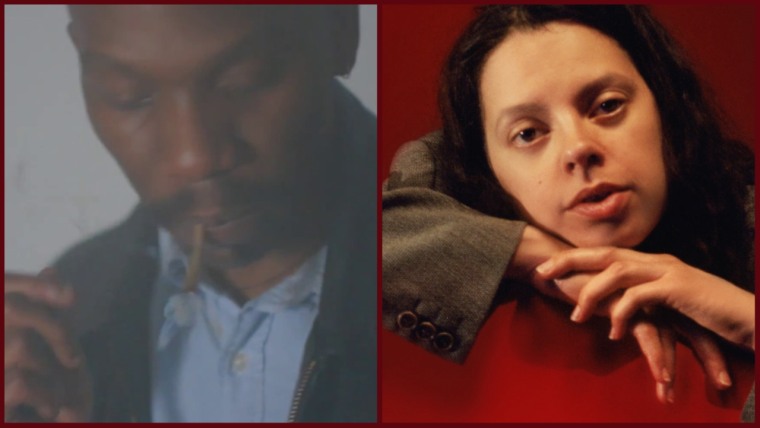 Babyfather (Dean Blunt) and Tirzah are a match too perfect to miss. The vocalist, composer, producer, and provocateur and the experimental singer-songwriter, both from London, tend toward the slippery. Where Blunt is a veteran troll (and undeniable genius) who keeps his personal life almost entirely guarded, Tirzah is significantly younger and (thus far) more open to sharing her inner world, but her soundscapes are no less penetrable.
The duo first collaborated on "Recipe," a disturbed love song from Tirzah's 2021 sophomore LP, Colourgrade. On their return, released without warning on Sunday via World Music, they're slick as rain. Over Blunt's glitched-out sketch of a classic dirty south instrumental — punctuated by a playful dripping sound and a frightening inhalation noise between phrases — Tirzah trades verses with Blunt's longtime collaborator DJ Escrow, the former singing her iceberg bars in her characteristically muted style while the latter glides through his with the crocodilian finesse of a Guy Ritchie character. Hopefully, more collaborative work from Blunt and Tirzah is on the way, but we likely won't know about it until the day it arrives.
Correction (November 10, 3:50 p.m.): An earlier version of this article incorrectly stated that Babyfather was the rapper on "1471," not DJ Escrow.