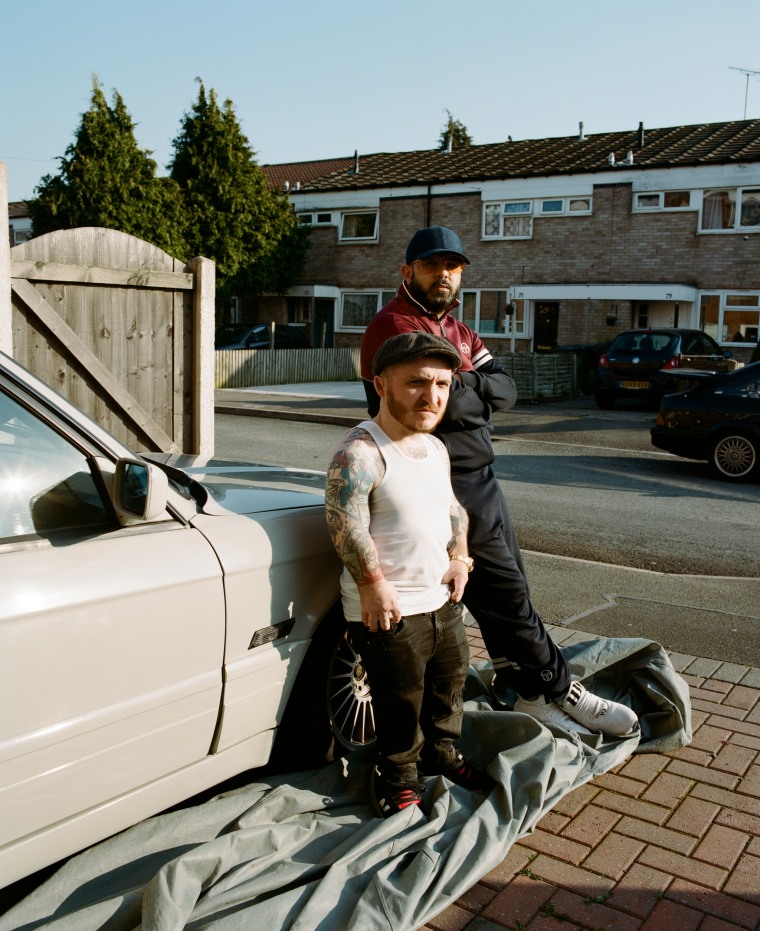 Sonnyjim and the Purist have shared AboveGround's wild, cinematic visual treatment for their joint track "Barz Simpson." The cut, which features a verse each from the late legend MF DOOM and the living legend Jay Electronica, arrived in August and appears on the U.K. rapper/producer duo's September EP, White Girl Wasted.
The song's origin story — detailed in Bhanuj Kappal's review of the record — is a compelling one: Riding high after a 2018 music festival in a 19th-century Croatian fort, the Purist and Sonnyjim got in the studio. The former made a backpacker's wet dream of a beat centering a blaxploitation-era funk sample, and the latter knocked his verse out in one take. They then sent the instrumental over to DOOM (because why not?) and — once he'd brought the track to death's door with some characteristically godlike bars of his own — passed it to Jay Electronica to finish the job. It became the centerpiece of the project, inspiring seven more songs including collabs with DJ Premier and Madlib.
AboveGround's clip stars English actor Leigh Gill (Joker, Game of Thrones) as a small-time hustler who rises to the top of London's drug world with ruthless determination. In its pivotal scene, he threatens a dealer at gunpoint in the back office of a butcher's shop, wearing a metal mask in DOOM's honor. Unable to provide Gill's protagonist with the "crop" he's owed, the dealer offers a contract instead — which, in a cute twist, is for the rights to the Purist's vinyl-centric label, Daupe!.
"We tried to paint the narrative from a point of view of one person unintentionally representing all three artists throughout the song — one character with three different alter egos," AboveGround tells The FADER. "We did it in a comical British setting with authentic characters and real places, which is part of the White Girl Wasted DNA. The entire piece was shot on a Bolex camera from 1935."
The "Barz Simpson" video, premiering below, arrives just a week after the two-year anniversary of DOOM's untimely death on Halloween 2020. "Working with DOOM before his passing was bucket list shit," the Purist tells The FADER. "We only wanted a 16 [bar verse] and he sent back 24."