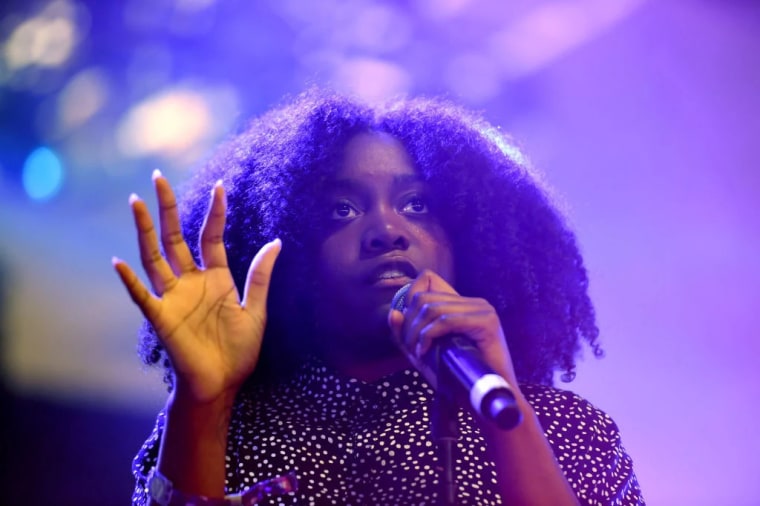 On Thursday (July 13), Noname announced that the lead single from her second studio album, Sundial, would drop next Friday, July 21. Titled "Balloons," the track will feature R&B artist Eryn Allen Kane and rap legend Jay Electronica. The full album, which would be Noname's first since 2018's Room 25, was initially scheduled to drop in July. But after Thursday's news was met with a mixed reception online, the Chicago rapper, poet, and activist said she's now thinking of canceling the record's release.
While the online reaction to Noname's announcement has been mostly positive, some fans took issue with her choice to work with Jay Elect in light of his affiliation with the Nation of Islam and his apparent allegiance to the group's outspokenly antisemitic leader, Louis Farrakhan. Some twitter users also pointed to Jay's 2012 track "Bitches and Drugs," in which he refers to himself as "Jaydolf Spitler, rap Hitler," and his continued support for Kanye West despite Ye's recent rash of antisemitic tirades, to make the case that Jay himself is an antisemite.
Today (July 14), in a string of increasingly defensive tweets, Noname responding to criticisms of her decision to feature Electronica on her new song. "n***as legit rap about actual murder and sexual assault that they commit in real life and y'all can't take a jay elect verse?," she wrote this morning. "please drink water and be safe out here." In another tweet, she implied that the backlash stemmed from the fact that she's perceived by many hip-hop fans as "the mascot for the woke mob" due to her vocal critiques of other rappers' politics (or lack thereof). She also dismissed gripes with the "Jaydolf Spitler" lyric, pointing out that rappers tend to "compare themselves to anything for a punchline," and rightfully called out comparisons of the Nation of Islam (a largely nonviolent organization) to the Nazi party (who exterminated more than six million Jews between 1933 and 1945) as absurd.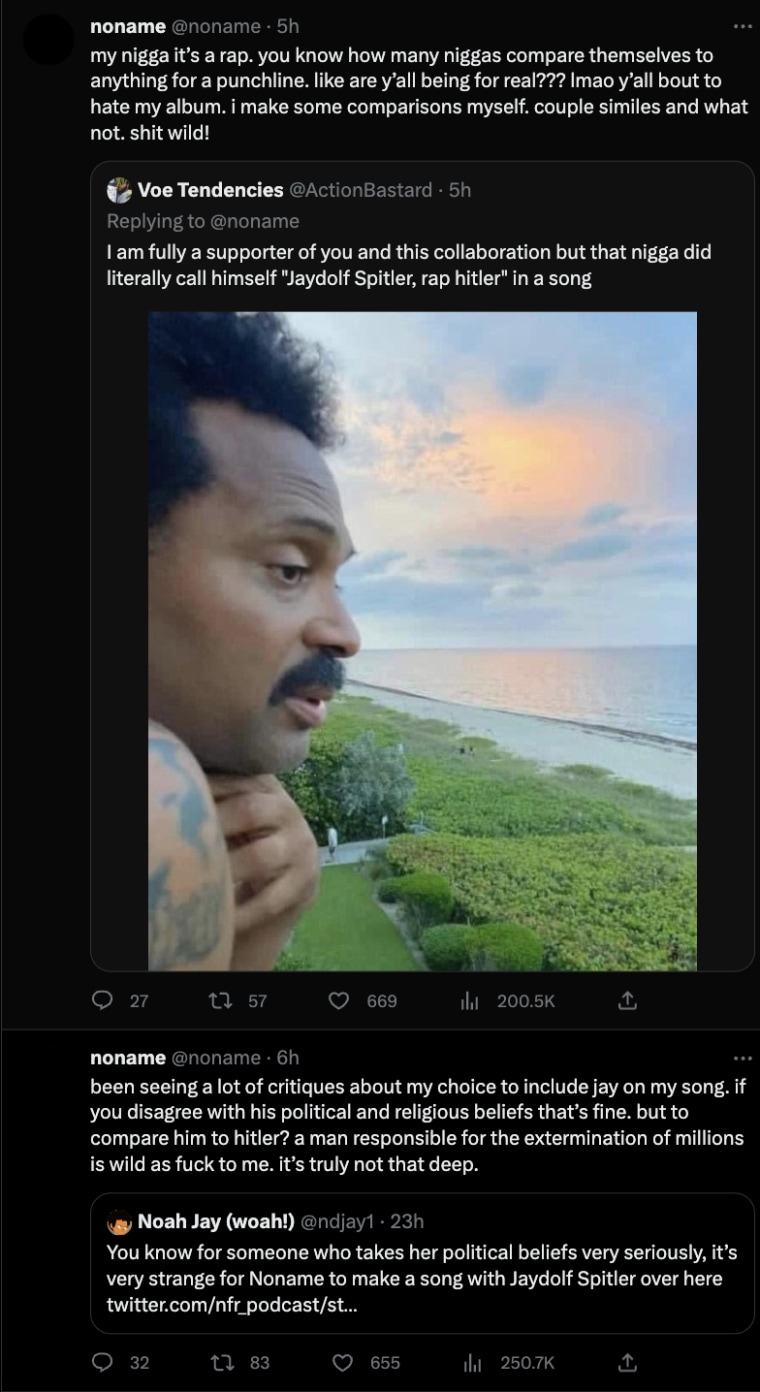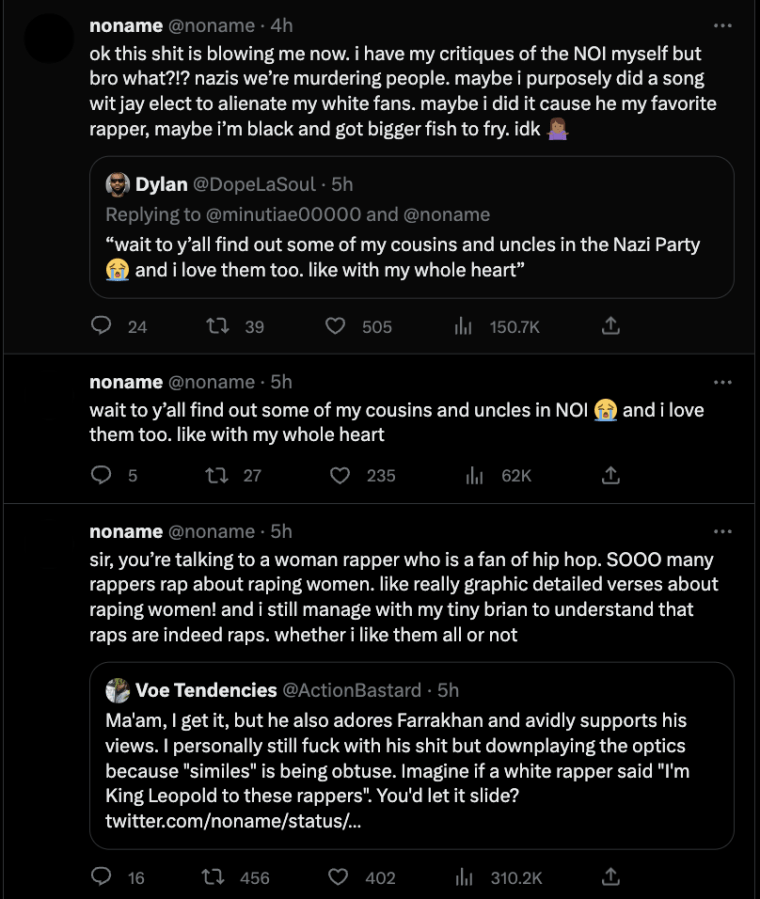 After this initial run of argumentative posting, Noname took a break to retweet more positive feedback to her announcement. In her last two tweets of the morning, however, she claimed that the negative reactions were making her reconsider the album's release entirely. "y'all want the album," she wrote just after 10 a.m. ET. "fine." Then, quote tweeting another comment criticizing her for defending herself so vocally, she clarified: "oh the song fa sho coming out lol. the album is another story. i'm good on the selective outrage. anyways hip hop is in a great place right now. another noname album ain't really necessary."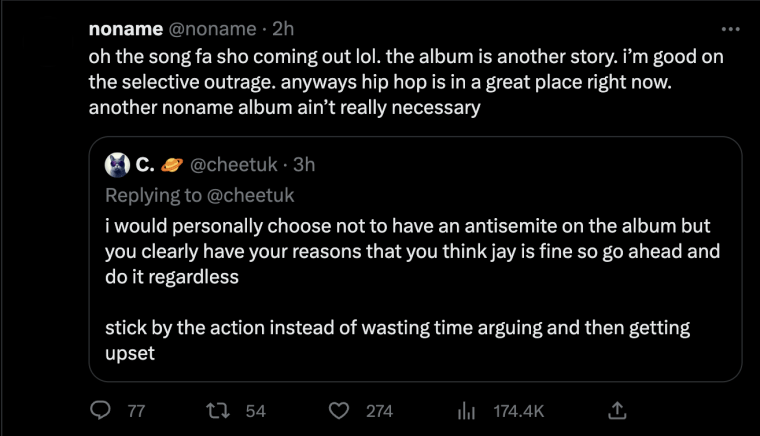 From another artist, statements such as these could easily be dismissed as hyperbole. But in 2021, Noname scrapped the release of her previously announced album Factory Baby, citing frustrations with the industry that were making her reconsider her career in music. View that post below, archived by Okay Player.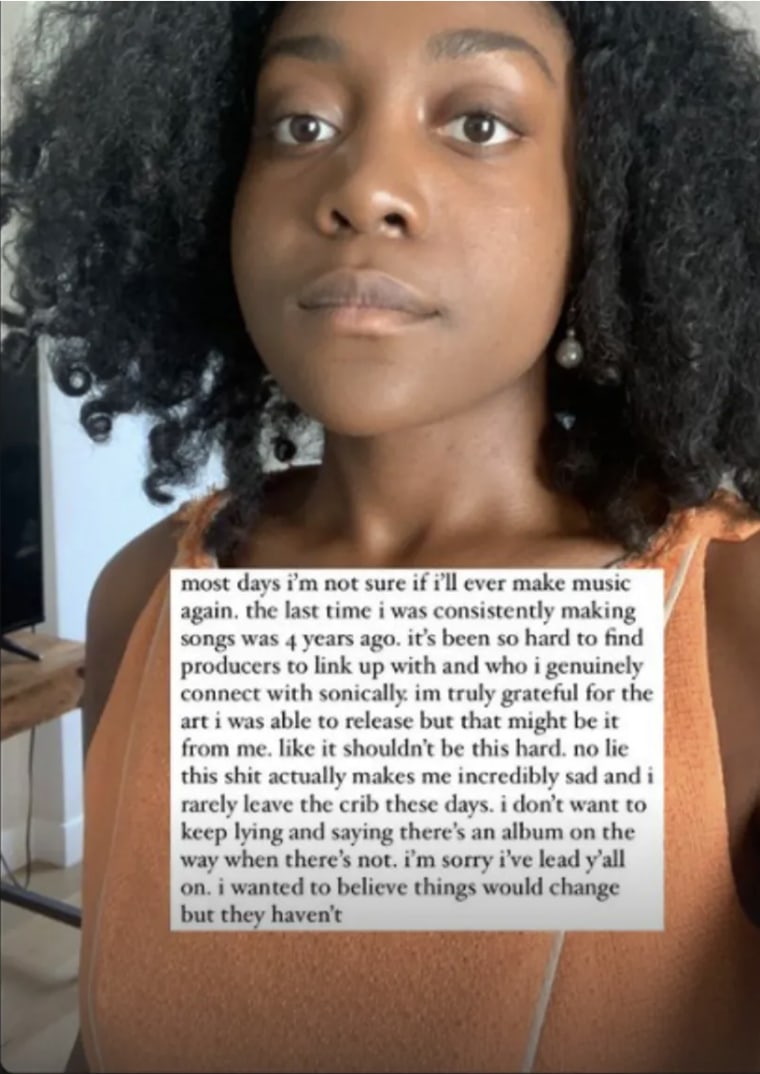 Noname is currently scheduled to perform in Brooklyn Saturday as the headlining act at MIKE's free Young World 3 hip-hop festival in Herbert Von King Park. The FADER has reached out to her publicist for further comment on today's tweets.