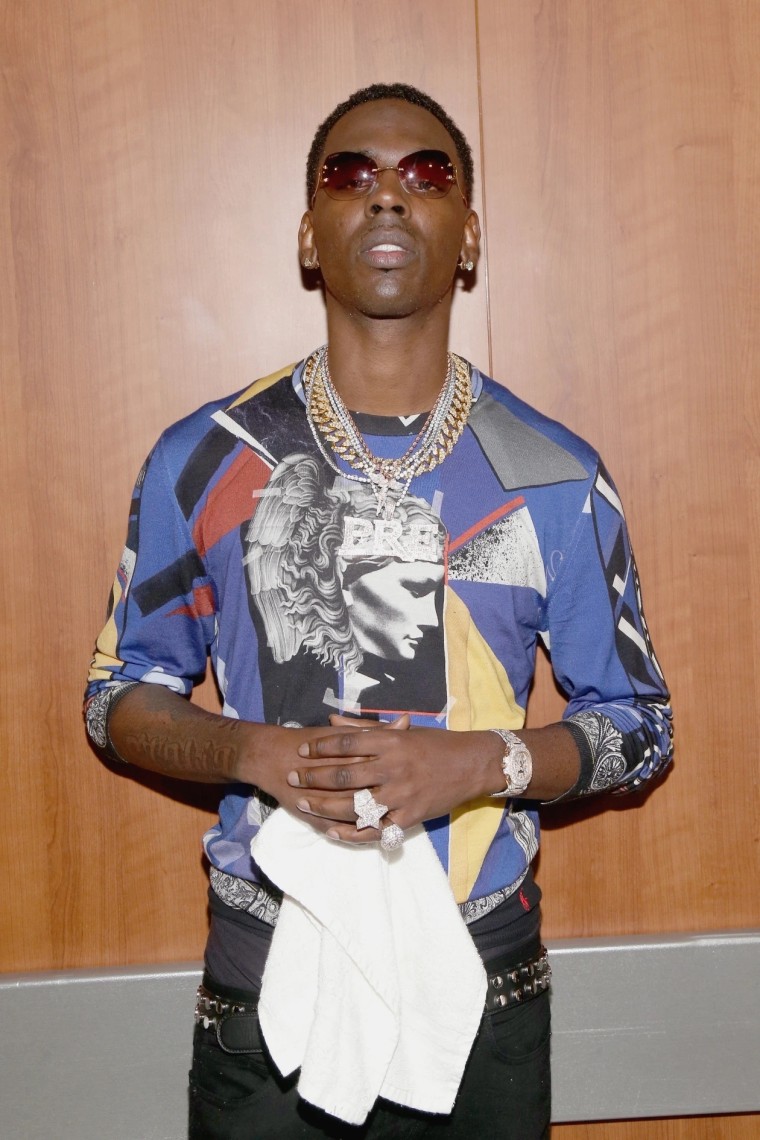 A third man has been indicted in the case of Young Dolph's murder, a Memphis Fox affiliate reports and multiple outlets confirm. 43-year-old Hernandez Govan was indicted on counts of first-degree murder, attempted first-degree murder, and conspiracy to commit first-degree murder for his alleged involvement in the beloved Memphis rapper's fatal shooting.
Dolph died on November 17, 2021 — nearly a year ago to the date — after being shot more than 20 times at Makeda's Homemade Butter Cookies in his hometown. Two younger men, Justin Johnson (23) and Cornelius Smith (32), were arrested in connection with the murder in January. According to Shelby County District Attorney Steve Mulroy, Govan ordered the hit, while Johnson and Smith were the actual shooters. Govan's conspiracy charge dates back to June 2021, which likely means that authorities believe Govan began planning the murder five months in advance.
Govan's first court appearance has not yet been scheduled. Johnson and Smith are set to appear before a judge again on January 20 of next year.