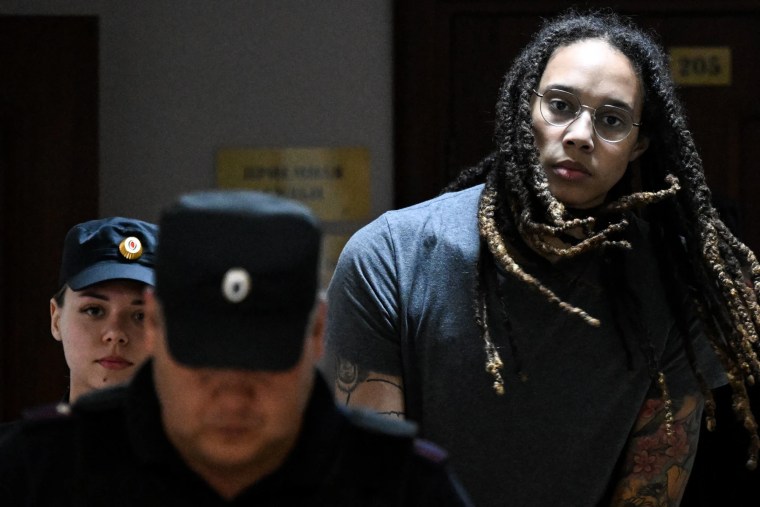 Brittney Griner, the American basketball player who received a widely-condemned nine-year prison sentence in Russia last month for drug possession, is on her way back to the United States after a successful prisoner swap. United States government officials told CBS News on Monday that it had exchanged a convicted Russian arms dealer named Viktor Brout with the swap taking place in the United Arab Emirates.
President Joe Biden confirmed the news on Twitter, writing that Griner "is on her way home." Cherelle Griner, Brittney's wife, can be seen in photos taken in the Oval Office with Vice President Kamala Harris.
Griner was arrested in February 2022 while trying to leave Russia when security in Moscow's Sheremetyevo Airport discovered two cannabis vape cartridges in her luggage and was subsequently charged with drug smuggling with criminal intent. Negotiations for the prisoner swap began in the summer and initially included Paul Whelan, a U.S. marine sentenced to 16 years in a Russian prison on espionage charges. In August, Griner was sentenced to nine years in prison, prompting international outrage. Her attorneys' appeal on the verdict was subsequently denied.