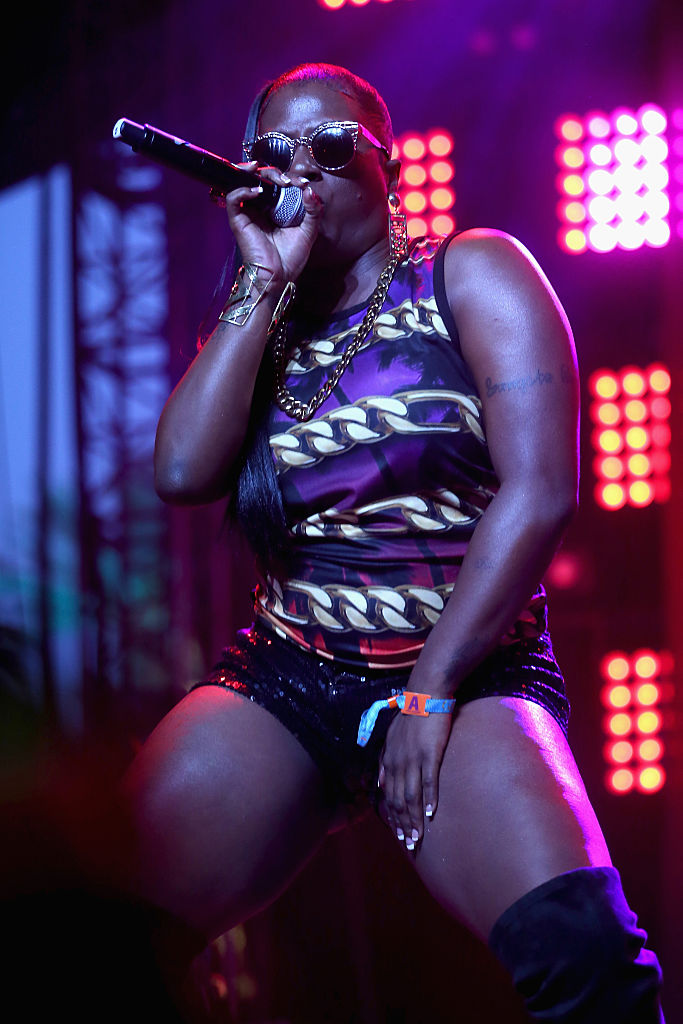 Gangsta Boo, formerly of Three 6 Mafia, died on January 1, Variety reports and DJ Paul of the rap group has confirmed. She was 43 years old. No cause of death has been given at the time of publication.
Born Lola Mitchell in Memphis, Tennessee on August 7, 1979 she wrote poems that she then turned into music with the help of a keyboard her father bought her. She got her first taste of performing live at 14 as part of a school talent show, with class mate DJ Paul waching in the audience. He promptly invited her to appear on an early Three 6 Mafia mixtape. Aged just 15 she adopted the name Gangsta Boo and recorded her vocals for their debut album, Mystic Stylez, released in 1995.
"I'm from a middle-class family that kind of moved to the hood after my parents divorced, so I had the best of both worlds," Gangsta Boo told i-D magazine in 2014 when asked about her background. "It's just Memphis. It's ratchet."
Gangsta Boo was an integral part of Three 6 Mafia alongside DJ Paul and Juicy J. Their albums, including 1996's Chapter 1 The End, 1997's Chapter 2: World Domination, 1999's Tear Da Club Up Thugs, and 2000's When the Smoke Clears: Sixty 6, Sixty 1, helped pave the way for southern rap with their trademark horrorcore production style. Both DJ Paul and Juicy J posted social media tributes to Gangsta Boo in the hours after her death was announced.
January 2, 2023
After leaving Three 6 Mafia in 2001, Gangsta Boo went on to release the solo album Both Worlds *69 and 2003's Enquiring Minds II: The Soap Opera. Her debut album Enquiring Minds, which featured the single "Where Dem Dollas At?", was released in 1998.
Gangsta Boo was a regular guest on other artist's records, appearing on OutKast's Stankonia in 2000. More recently she worked with Blood Orange, Junglepussy, Clipping, and Run The Jewels among others. In December she appeared alongside Latto and GloRilla on "FTCU."
Speaking about her influence on rap in a recent Billboard profile, Gangsta Boo said she had learned to acknowledge her own importance. "I have to admit, respectfully and humbly, that I am the blueprint. I hear my cadence in a lot of men and female rappers," she said. "I used to run away from it. I used to didn't want to even give myself flowers because I've been so low-key and humble, but I'm on some fuck that shit. It's time to claim what's mine. I'm one of the main bitches. And it feels fun to still be able to look good and be relevant in a place where I don't have this million-dollar machine behind me and I have all my natural body parts, no shade to the ones that don't. But it just feels great to stand in yourself and look in the mirror and be like, 'Wow, you did that.'"