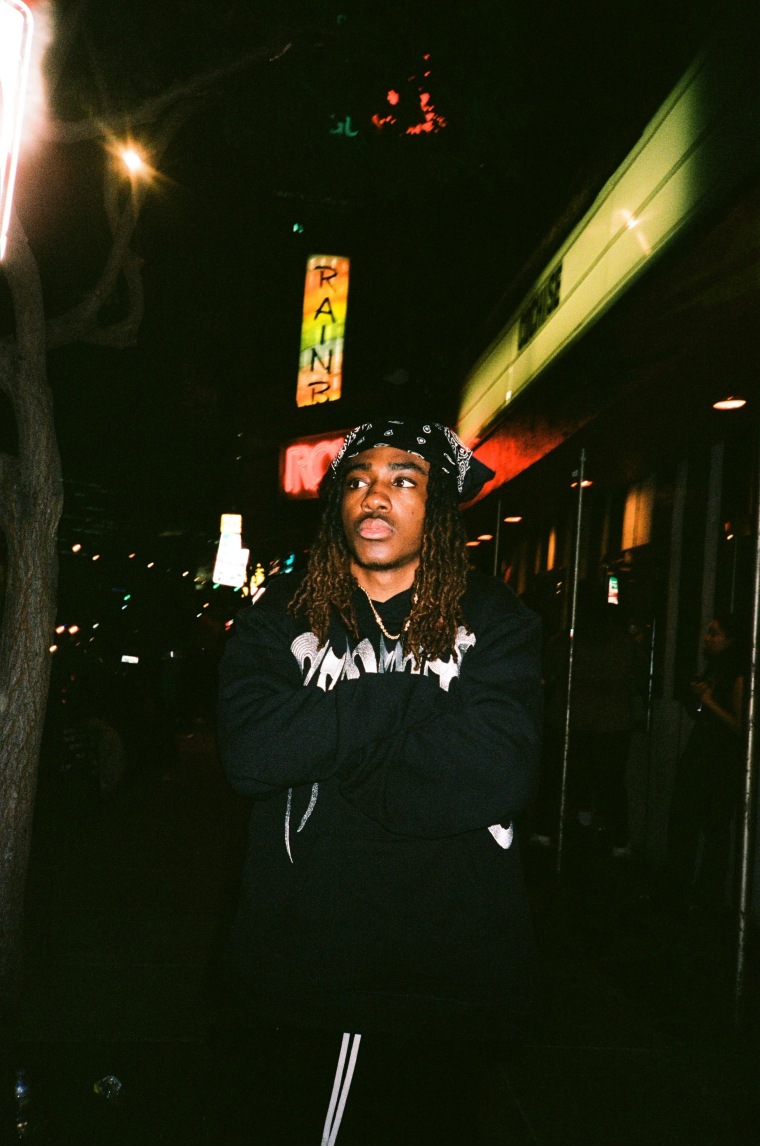 The FADER's "Songs You Need" are the tracks we can't stop playing. Check back every day for new music and follow along on our Spotify playlist.
A descendant of Duwap Kaine with his loose melodicism and unapologetic hedonism, Eem Triplin has successfully stepped out of the influential rapper's shadow over the past few months with millions of streams on tracks like "AWKWARD FREESTYLE" and "JUST FRIENDS ?". Part of the reason for his growing success is his ear for beats, a quality nurtured by his beginnings in hip-hop as a producer. There's an addictive quality to his songs, whether they're the polished pluggnb that got him noticed or something a little blunter like his new song, "WALKED IN."
Here, Eem Triplin has made a song that feels it's the shit with every note and leaves you convinced from the jump. That's mostly thanks to the most distinctive element of beat, produced by Sauron: the explosive bass squelch that seems to power everything around it, from the sparkling synths to Triplin's imposing presence. He's reclined on the track, adopting the icy tone of Michael Corleone taking a fractious meeting as he runs through all the reasons why he's on top.
There are songs with blind confidence that occasionally work but often don't, and then there are songs like "WALKED IN" that seem to have been made with the same vibrations that Dame Lillard felt when he looked into the camera: Eem Triplin is just showing you something that was already written.