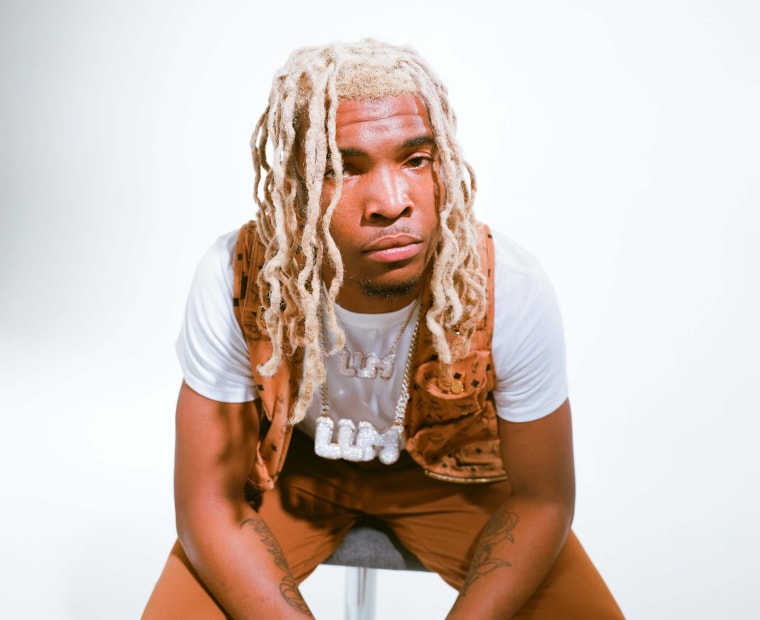 A new Lil Keed song has been released today, the first new material from the Atlanta rapper since his death last year. Listen to "Long Wya To Go" below.
The release of "Long Way To Go" was accompanied by a statement from Keed's mom, Tonnie Woods-Reed. She said her son was working on a new album, Keed Talk to 'Em 2, at the time of his death and suggested more music will follow.
"On May 13, 2022, I lost my son Raqhid Render—who many of you knew as the artist Lil Keed," Woods-Reid said. "While this journey through the different phases of grief has been indescribably hard, a way that I have found to cope is through his music. Right before his passing, Keed was hard at work at what would've been his highly anticipated next album, Keed Talk to 'Em 2. As much as he was a great father, son, and friend—he was also an artist who (thanks to many of you) lived and continues to live through his music. With that being said, the time has come to share some of our last pieces of Keed with you all starting with the release of his first single, "Long Way to Go." This song holds a special place in my heart and as you guys will see it will reflect on many aspects of Keed's journey here on Earth. I hope you all appreciate it as we take the first step in cementing Keed's legacy. Long Live Keed!"
Keed died of a rare condition called eosinophilia, a condition caused by a higher than normal level of eosinophils, a type of disease-fighting white blood cells, in the bloodstream. His untimely passing was mourned by the rap world and by those closest to him, including his brother Lil Gotit and his mentor Young Thug.