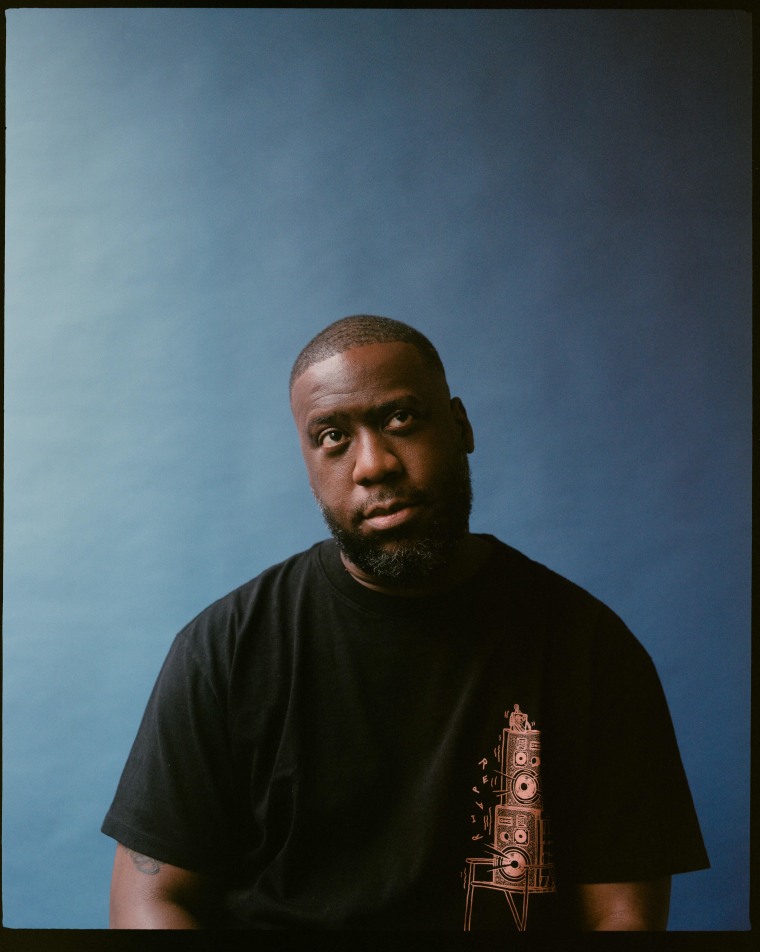 Robert Glasper, the mercurial American composer, pianist, and producer acclaimed across the spheres of jazz, R&B, hip-hop, and beyond, won his fifth Grammy Award last night, securing the Best R&B Album award for his 2022 project Black Radio III. His name started trending on Twitter soon after, which, maybe naively, I thought might have been because people were thrilled for him. Imagine my disappointment, then, when I clicked through to find wave of hip-hop gossip accounts, each one reposting a series of indignant Instagram Stories from Chris Brown, whose Breezy (Deluxe) lost out to Black Radio III.
Brown's incredulous question — "Who The Fuck Is Robert Glasper?" — says more about Brown's ignorance than it does about Glasper, whose two-decade-long career has been expansive and wildly influential. Glasper has been a sort of floodgate for music throughout his career, allowing genres to pour through his piano or slow to a focused trickle as needed. It's served him well in his own musical collectives and attracted dozens of collaborators, who've brought in Glasper for their own projects and often returned the favor on Glasper's Black Radio series, a celebration of Black collective creativity.
I particularly like Glasper in deluge mode. Take his 2014 North Sea Jazz Festival performance of Nirvana's "Smells Like Teen Spirit" with The Robert Glasper Experiment, a group that seeks to "reach further" beyond the scope of a traditional piano trio. Here, that includes Lalah Hathaway, Bilal, and a full orchestra. It feels like everyone's packed in shoulder-to-shoulder; once you hear them play, it's clear that every musician is needed.
Originally appearing on Glasper's Grammy-winning 2012 project Black Radio, the "Smells Like Teen Spirit" cover is expanded from a subtle and doleful number perfect from brooding on a velvet couch into something with far more epic scope, like a Bond theme if the title character had clinical depression. The opening minutes are all orchestra, added just for the performance, aiming for the rarefied-yet-stuffy air classical music occupies and placing a grunge song there. Then, to the march of a jazz drum pattern, everything blends seamlessly into the Experiment's original. Bilal's voicebox is a subdued, robotic murmur while Glasper pads to the mood with neo-soul keys — if it weren't for the video, you might think the setting was far more intimate.
My favorite part of the live version is the guitar. The solo on the original "Teen Spirit" is intentionally humble, an encapsulation of the rawness and accessibility that made Kurt Cobain an icon. To turn that into something more indebted to Prince is almost absurdly bold. But that's Glasper's deluge at work, filling the empty space in your speakers with a love of sound, no matter the source, and sticking it together so well that imagining the elements apart feels wrong.
When an artist is that good, it's on you to find out who the fuck he is.