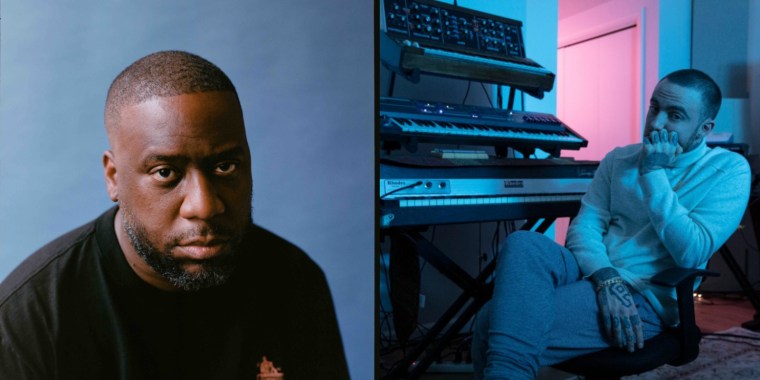 Jazz-rap impresario Robert Glasper will share an extended edition of February's Black Radio III this Friday (October 14). And today, he's shared a new taste from the project: "Therapy pt. 2," a collaboration with the late Mac Miller. To the song's credit, it feels like you're overhearing a jam session that's hit a particularly strong stride, Miller's rascally lyrics bouncing along nicely with Glasper's composition, a blend of crisp instrumentation and DJ Premier-inspired loops and scratching.
Glasper spoke with Apple Music's Zane Lowe on Monday to discuss how he and Miller connected to create "Therapy Pt. 2."
I was in another studio session and he called me one night like "what are you doing?" And I said "actually man, I'm in the studio". He said "man, I'm in the lab too… I need to be inspired. Send me something!" I was like "word, ok" so I just sent him the track I was working on and he literally sent that joint back in like 45 minutes to an hour. The whole song was done in 45 minutes to an hour. He was always like that, he always wanted to work. Few times he came and sat in with me, some of my shows, always talking about music. He just really lived off music. Music was literally his air. Gonna miss that dude.
The estate of Mac Miller signed off on the song's release in a press statement: "We're honored to share this beautiful song that Malcolm created with Robert Glasper with the world. Anyone that followed Malcolm's career closely is already aware of the respect he held for Robert's work. The song is the product of the friendship the two shared and perfectly encapsulates the musical gifts of both Malcolm and Robert."