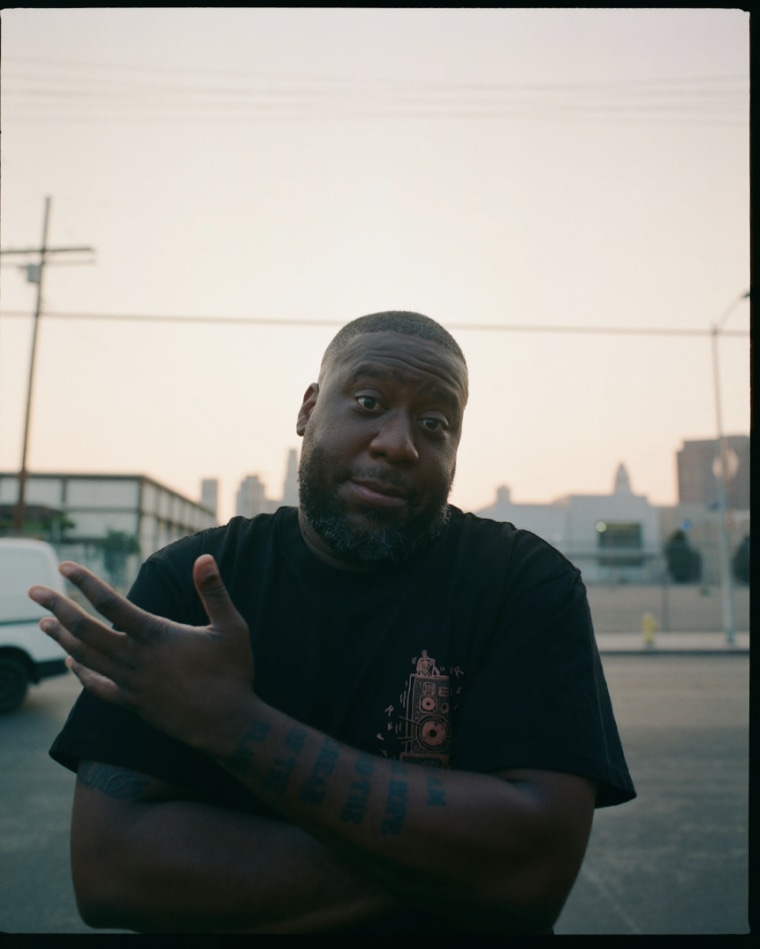 Earlier this month Chris Brown searched deep into his crib and threw a few of his remaining toys over the side after losing out on the Best R&B Album Grammy to Robert Glasper. "Who the fuck is Robert Glasper?" he asked, struggling to understand that the question said more about him than it did the esteemed composer, pianist, and producer. After all, Brown should really know who the fuck Glasper is.
It seems that Glasper has taken the whole thing with good humor, however, and has even gone as far as to get the question printed up onto a T-shirt. Despite Brown's assertion that nobody knows who the Grammy-winning musician is, the shirts sold out almost immediately.
Posting an update on sales to Instagram, Glasper explained that he will use some of the money raised to benefit young musicians in New Orleans. "Thanks for the support," he wrote. "A portion of the proceeds from this shirt will be donated to the Community Music Center of New Orleans. A nonprofit created to share the music culture and music education in New Orleans, providing free music lessons to underserved youth. I can't thank y'all enough for supporting this cause."
Brown issued an apology to Glasper shortly after his Grammys tantrum (and presumably a quick Google search, too). Congratulating him on his win, Brown claimed him that Glasper was "not the intended target" of his "really rude and mean" comments. No word yet on whether he bought a shirt, though.