Floating Points announces live premiere of Pharoah Sanders collab Promises
Shabaka Hutchings, Four Tet, and others will join Floating Points to celebrate the late saxophone legend with a one-time live performance of the 2021 album.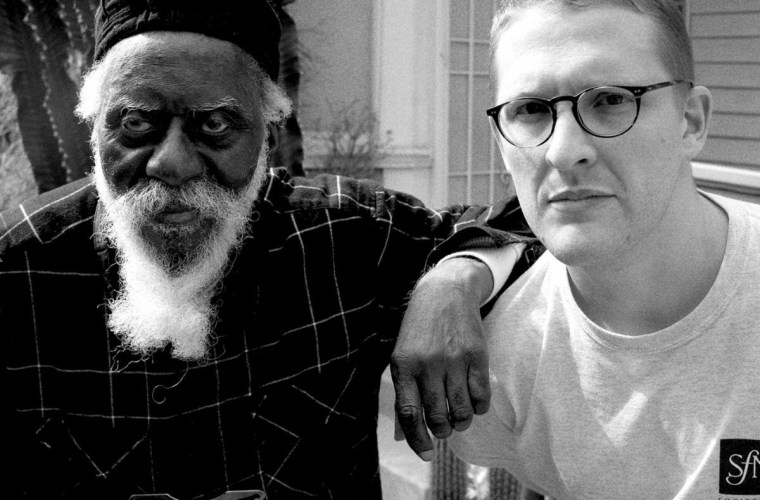 One of The FADER's favorite albums of 2021 (and this writer's favorite, hands down) was Promises, a cosmic collaboration between visionary producer-composer Sam Shepherd (Floating Points), free jazz legend Pharoah Sanders, and the London Symphony Orchestra. Dropped in the heart of the pandemic (and as Sanders neared his 80th birthday), the record has not been performed live since its release, and Sanders passed away in September of last year, rendering an original cast rendition impossible.
Today (February 7), however, Shepherd has announced the next best thing: a one-time world premiere of Promises at the Hollywood Bowl on September 20, 2023, led by Shepherd with support from Shabaka Hutchings, as well as Kieran Hebden (Four Tet), Dan Snaith (Caribou) Kara-Lis Coverdale, John Escreet, Jeffrey Makinson, Hinako Omori, and the Los Angeles Studio Orchestra.
Per a press release, Shepherd and Sanders were working on the concept for Promises' Hollywood Bowl debut at the time of Sanders' death, and some of the musicians selected for the performance — Hutchings included — were handpicked by Sanders himself.
"In the weeks before his passing, Pharoah and I talked about doing a single live performance of Promises, together with a large orchestra," Shepherd wrote on Instagram. "While working on the album together, he would always ask with such fondness after our friend Shabaka, someone he'd seen play several times and greatly admired: 'He plays big and strong like a lion!.'"
Tickets to the Promises premiere will go on sale in several stages this spring, with general sales beginning May 2. An April 25 pre-sale can be accessed by signing up at the album's official website.