Listen to 100 gecs' "Hollywood Baby"
Laura Les and Dylan Brady offer up another preview of new album 10,000 gecs.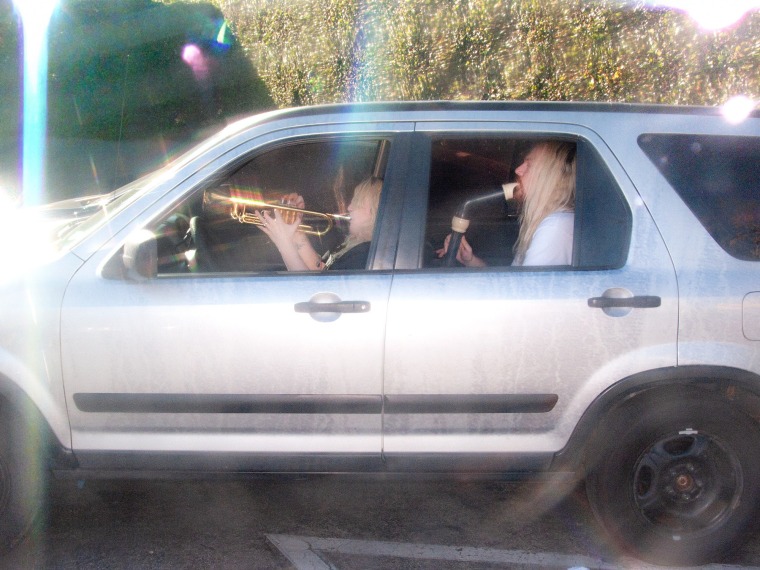 100 gecs have dropped new song "Hollywood Baby," taken from the duo's upcoming album 10,000 gecs. The new song comes with a video directed by Laura Les and Dylan Brady in which the duo trash their apartment using indoor fireworks. Check it out below.
In addition to the new song, Les and Brady have also confirmed the tracklist for 10,000 gecs. The album is out on March 17 and will include the previously released singles "Doritos & Fritos" and "Mememe,".
100 gecs will embark on an extensive tour of North America this spring in support of their second studio album. The dates begin after a handful of shows in Australia and New Zealand, kicking off on April 4 in San Jose, California. The experimental pop duo will perform for two months straight across the United States and Canada with Machine Girl opening.
10,000 gecs tracklist:
1. "Dumbest girl alive"
2. "757"
3. "Hollywood Baby"
4. "Frog On The Floor"
5. "Doritos and Fritos"
6. "Billy Knows Jamie"
7. "One Million Dollars"
8. "The Most Wanted Person In The United States"
9. "I Got My Tooth Removed"
10. "Mememe"