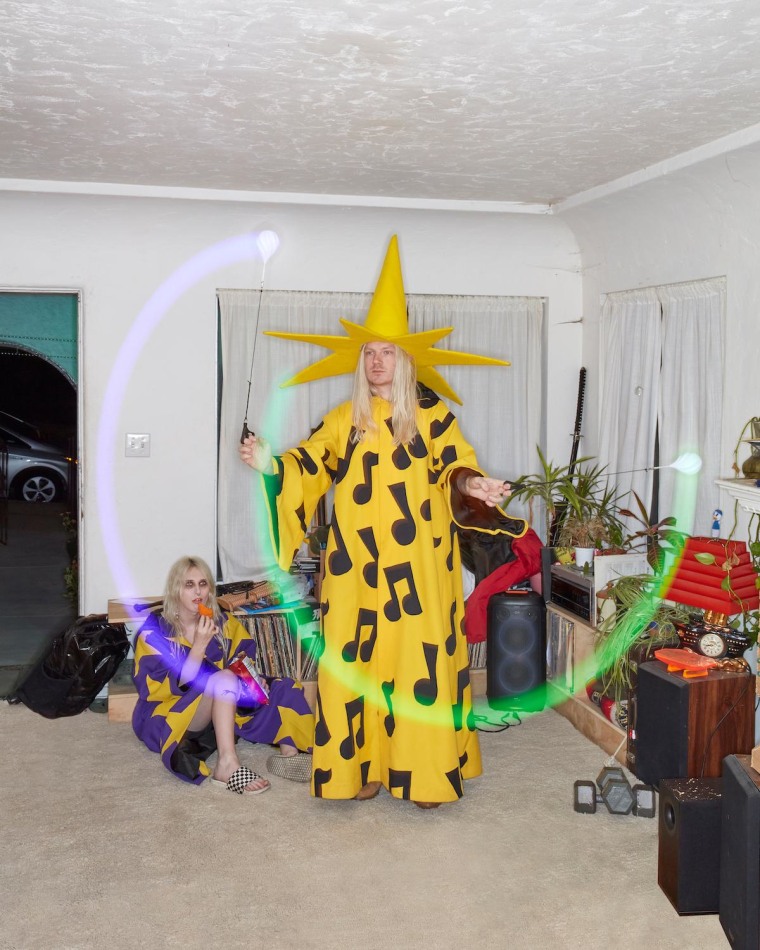 100 Gecs have spent the past three years capitalizing on the breakout success of their 2019 debut LP, 1000 Gecs. Since then, the St. Louis duo of Laura Les and Dylan Brady have toured extensively, headlining shows and festivals both physical and virtual, and released a remix album, 1000 Gecs and the Tree of Clues. This past November, they shared "MeMeMe," the first taste of their sophomore project, 10000 Gecs, and today, they've shared its second offering, "Doritos & Fritos."
The new song sounds unlike any other Gecs track before it, abandoning their familiar hyperpop chaos for a sound much more akin to early-'90s alt rock than the inter-dimensional signals they generally channel. The most prominent instruments are an aggressive slap base and an extremely scratchy electric guitar, and Auto-Tune is applied to the chorus. Still, the charmingly goofy subject matter leave exaggerated delivery leave little doubt as to who the music comes from.
Listen below, and read Les and Brady's 2019 GEN F profile here.